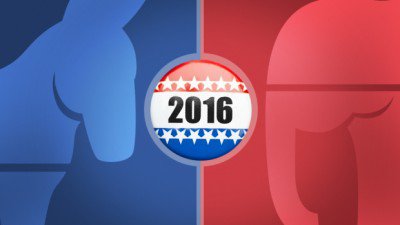 Markets recovered well from the initial shock of the June Brexit vote, as lower bond yields, expectations of additional monetary accommodation, and stable global economic data eased investor concerns. For the third quarter, the S&P 500 was up 3.85% and the FTSE All World Ex-US Index was up 6.94%; year-to-date, the S&P 500 Index increased 7.84% and the FTSE All World Ex-Us Index increased 6.18%. Markets have recovered from substantial declines early in the year due weak performance in China, Brexit, a strengthening dollar and falling oil prices. These initial declines led Central Banks outside the U.S. to lower interest rates and institute quantitative easing policies.
Looking forward through the end of the year, investors are keeping a close eye on when the Fed will next raise rates, the implications of the November election, and the Italian referendum. It is important to note that these upcoming events could signal increased market volatility.
Capital Markets Review
U.S. Economy
Though consumers may still have a sense of underlying gloom, U.S. economic indicators remain solid, indicating slow but stable growth. Consumer sentiment and confidence is high, meaning that spending could potentially be robust during the holiday season. Real GDP increased at an annual rate of 1.4% in the second quarter of 2016, according to the third estimate released by the Bureau of Economic Analysis. Total nonfarm payroll employment increased by 156,000 in September, and the unemployment rate was little changed at 5.0%. After a sharp fall in August, wage growth hit a 30-year high and grew substantially among low and middle income wage earners. In addition, the rebound in the ISM manufacturing index to 51.5 in September should ease fears of a U.S. economic downturn.
Though the labor market is healthy and GDP is stable, corporate profits are forecasted to rise in Q4. Now that oil prices, the dollar and the global macro backdrop are stabilizing, mid-single-digit earnings growth could be achievable. After a prolonged period featuring a rising U.S. dollar against all major global currencies, the dollar has been locked in a narrow trading range over the past 18 months, reflecting mixed currency performance and difficulty hedging currency exposure[2].
We believe that the Fed will not raise rates right before the election in November, but will most likely raise them in December or at the beginning of 2017. Though the future path is uncertain, modest economic growth and firming inflation should guide the Fed to a few more rate hikes in 2017.
Global Economy
Europe's economy, including the U.K., appears resilient in the wake of Brexit, with surveys of manufacturing activity increasing. However, political uncertainty weighs on investors. Many European economies remain in the mid-cycle phase, but growth remains modest[3].
Worries about Germany's largest bank, Deutsche Bank, shook the markets last month. Deutsche Bank was asked by the U.S. Justice Department to pay $14 billion for selling toxic mortgages. Following that, hedge funds that did business with the bank moved funds elsewhere and German Chancellor Angela Merkel denied any state assistance to the bank. While concerning, we don't see this trouble as another Lehman moment, as most banks are better positioned today with less toxic assets than 2008, and banks and governments are painfully aware of the issues that sparked Lehman's decline.
The Italian Referendum will be held in late November or early December. Prime Minister Renzi faces a populist, anti-austerity backlash. A "no" vote in the referendum could force Renzi to resign, causing a spike in fears about Italian instability and the fate of the Euro[4].
In the emerging markets, we see room for growth. China has experienced GDP growth, an increase in real estate prices and growth in industrial production and retail sales. In Japan, an aging and shrinking population and a strong Yen is making growth difficult.
Elections
It can be tricky to predict how the markets will react to the November election. Elections in general represent a lot of uncertainty, but with wild-card candidates, uncertainty is exacerbated. At least in the short term, a Trump victory would most likely create more uncertainty than a Clinton victory as Tump's policies are more unknown and could result in Janet Yelon's resignation. Regardless of who wins in November, fiscal stimulus and corporate tax reform are two issues which will affect the economy and financial markets. We expect a new spending bill to be passed within the first 100 days of office that could provide a short term economic boost. Corporate tax reform pertaining to repatriated earnings will likely happen, though the odds are of reform are higher with a Trump victory.
In our opinion, the reality is that either candidate would have difficulty implementing extreme policy initiatives since the U.S. political structure divides power between the judicial, legislative and executive branches. Though Clinton and Trump have different ideologies, stocks have trended upward over time, irrespective of who is president. Therefore, we see no need to change portfolio strategy over the U.S. election. If you would like more detailed information on the implications of the election, consider attending Callan Capital's Evening of Econ on October 20th at the Fairmont Grand Del Mar. Please email daniella@callancapital.com for more information.
Investment Thinking
During the final months of the year, markets are dealing with headwinds such as the November election, a potential rise in oil prices, and changes in Britain. We expect volatility and slow growth to continue and maintain that a well-diversified portfolio is the best approach to long-term investing. We continue to monitor the global economy and seek opportunities to invest in certain sectors and geographic regions given the current market environment. In our view, asset allocation, diversification and discipline remain crucial to portfolio success. If you are a client and would like further detail on these topics or anything else, please call or email us. If you are not a client, but would like more information on Callan Capital's wealth management services, please contact us at (858) 551-3800 or www.callancapital.com.
[1] JP Morgan, Guide to the Markets, October 2016.
[2] Fidelity Investments, Quarterly Market Update, October 2016.
[3] Fidelity Investments, Quarterly Market Update, October 2016.
[4] Russell Investments, 2016 Global Outlook, Q4 2016 Update.
Important Index Descriptions and Disclaimers
PAST PERFORMANCE IS NO GUARANTEE OF FUTURE RESULTS
INDEX DESCRIPTIONS:
The following descriptions, while believed to be accurate, are in some cases abbreviated versions of more detailed or comprehensive definitions available from the sponsors or originators of the respective indices. Anyone interested in such further details is free to consult each such sponsor's or originator's website.
The past performance of an index is not a guarantee of future results. Each index reflects an unmanaged universe of securities without any deduction for advisory fees or other expenses that would reduce actual returns, as well as the reinvestment of all income and dividends. An actual investment in the securities included in the index would require an investor to incur transaction costs, which would lower the performance results. Indices are not actively managed and investors cannot invest directly in the indices.
S&P 500®: Standard & Poor's (S&P) 500® Index. The S&P 500® Index is an unmanaged, capitalization – weighted index designed to measure the performance of the broad US economy through changes in the aggregate market value of 500 stocks representing all major industries.
Russell 2000 Index: An index measuring the performance approximately 2,000 small-cap companies in the Russell 3000 Index, which is made up of 3,000 of the biggest U.S. stocks. The Russell 2000 serves as a benchmark for small-cap stocks in the United States.
EAFE Index: An index created by Morgan Stanley Capital International (MSCI) that serves as a benchmark of the performance in international index has been in existence for more than 30 years.
EME Index: An index created by Morgan Stanley Capital International (MSCI) that serves as a benchmark of the performance in global emerging markets. It is a float-adjusted market capitalization index that consists of indices in 21 emerging economies.
Barclays Capital Aggregate Bond Index: An index maintained by Barclays Capital, which took over the index business of the now defunct Lehman Brothers, and is often used to represent investment grade bonds being traded in United States. It is an unmanaged index considered representative of fixed-rate, noninvestment-grade debt of companies in the US, developed markets and emerging markets.
Barclays Global High Yield Index: An index maintained by Barclays Capital.
Bloomberg Commodity Index: A broadly diversifiedcommodity price index distributed by Bloomberg Indexes.  It tracks prices of futures contracts on physical commodities on the commodity markets. The index is designed to minimize concentration in any one commodity or sector. It currently has 22 commodity futures in seven sectors.
DISCLAIMERS:
Nothing contained herein is intended constitutes accounting, legal, tax advice or investment recommendations, or the recommendation of or an offer to sell, or the solicitation of an offer to buy or invest in any investment product, vehicle, service or instrument.  Callan Capital does not provide individual tax or legal advice. Clients should review planned financial transactions and wealth transfer strategies with their own tax and legal advisors. For more information, please refer to our most recent Form ADV Part 2A which may be found at adviserinfo.sec.gov.
Any forecasts, figures, opinions or investment techniques and strategies set out are for information purposes only, based on certain assumptions and current market conditions and are subject to change without previous notice. All information presented herein is considered to be accurate at the time of writing, but no warranty of accuracy is given and no liability in respect to any error or omission is accepted.  This information should not be relied upon by you in evaluating the merits of investing in any securities or products mentioned herein.  In addition the Investor should make an independent assessment of the legal, regulatory, tax, credit and accounting and determine, together with their own professional advisers, if any of the investments mentioned herein are suitable to their personal goals. Investors should ensure that they obtain all available relevant information before making any investment. It should be noted that the value of investments and the income from them may fluctuate in accordance with market conditions and taxation and investors may not get back the full amount invested. Both past performance and yield may not be a reliable guide to future performance. The information presented herein is for the strict use of the recipient and it is not for dissemination to any other third parties without the explicit consent of Callan Capital LLC.
[/fusion_builder_column][/fusion_builder_row][/fusion_builder_container]