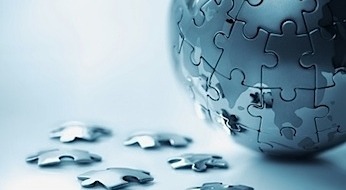 Our confidence in our long-held view that a shifting policy mix will cause economic growth to slow in 2019 has only strengthened in recent months. The turmoil in markets suggests that others are anticipating the slowdown as well. As the fiscal stimulus fades and monetary tightening intensifies, we expect GDP growth to slow coming into 2019 and 2020. In addition to slower growth in the rate-sensitive components of GDP, we also expect the stronger dollar and weaker global economic growth to weigh on export growth in 2019, with net trade being a small drag next year. However, the likelihood of a full-blown recession remains small.
The largest downside risk to the economic outlook for next year is a worsening of the US-China trade dispute. There are many ways that the current ceasefire could fall apart, but both sides appear to be pushing hard for a lasting deal. Although the recent ceasefire by Presidents Trump and Xi in the US-China trade dispute already appears to be on shaky ground, the odds of a lasting deal are likely higher than many suspect, primarily because Trump is staking his own reputation on this deal. If a deal can be reached, we might end up seeing a small positive effect on next year's outlook. Markets are also eyeing possible spill-overs from a disorderly Brexit or an Italian debt crisis.
Another major downside risk is the likelihood of a lengthy Federal shutdown that may develop into another debt ceiling crisis. A partial shutdown could begin as soon as December 22nd if no deal is reached between President Trump and the Democrats and could become progressively more severe in the first half of next year resulting in an extended Federal shutdown and a renewed debt ceiling crisis.
The weakness of CapEx intentions can be partly explained by the rise in corporate borrowing costs. Bond yields remain fairly low by past standards, but they look set to rise further over the coming quarters. We expect higher borrowing costs to become an increasing drag on business investment over the next 12 months. In particular, non-investment grade bond yields have surged in recent months, in part due to fears that the collapse in oil prices could trigger defaults in the energy sector.
Still, neither the weakness in core inflation nor the recent turmoil in financial markets are likely to prevent the Fed from raising interest rates again at next week's FOMC meeting. We expect the Fed to hike interest rates again in the first half of next year, before slowing economic growth forces the Fed first to stand pat in mid-2019.
What does this mean for the markets? Much of the economic uncertainly we are seeing is priced into the market and is the reason for the current volatility. As the uncertainty resolves itself, we should see the market respond accordingly. A deal reached by the US and China would have positive effects for the markets, as would a budget deal in Congress or the Fed turning dovish. While it may be difficult to remain calm during a substantial market decline, it is important to remember that volatility is a normal part of investing.
Data is as of December 17, 2018
Past performance does not guarantee future results.
Diversification does not guarantee investment returns and does not eliminate the risk of loss.
Opinions and estimates offered constitute our judgment and are subject to change without notice, as are statements of financial market trends, which are based on current market conditions. We believe the information provided here is reliable, but do not warrant its accuracy or completeness. This material is not intended as an offer or solicitation for the purchase or sale of any financial instrument. The views and strategies described may not be suitable for all investors. This material has been prepared for informational purposes only, and is not intended to provide, and should not be relied on for, accounting, legal or tax advice. References to future returns are not promises or even estimates of actual returns a client portfolio may achieve. Any forecasts contained herein are for illustrative purposes only and are not to be relied upon as advice or interpreted as a recommendation.
For more information regarding Callan Capital, please refer to our most recent Form ADV Part 2A which may be found at adviserinfo.sec.gov.
Callan Capital does not provide individual tax or legal advice, nor does it provide financing services. Clients should review planned financial transactions and wealth transfer strategies with their own tax and legal advisors. Callan Capital outsources to lending and financial institutions that directly provide our clients with, securities based financing, residential and commercial financing and cash management services.
The views expressed are those of Callan Capital, LLC. They are subject to change at any time.