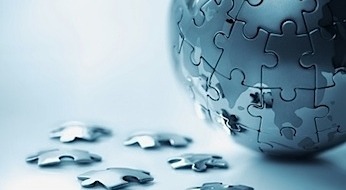 January 2019 Market Outlook
At the Fed's next policy meeting later this week, the Fed is likely to reiterate its current stance that it will be patient and wait to hike interest rates further. Stock markets have recovered most of the losses from December and credit spreads have narrowed again, suggesting that fears of an imminent US recession have eased. However, the ongoing quarrel over the national budget and the possibility of another government shutdown along with the continuing weakness in global economic data are good reasons to stick with a balanced portfolio.
The Fed is expected to leave rates unchanged this week and is also likely to signal that a March rate hike is off the table. With equity markets rebounding from their recent lows, economic growth solid, and core inflation close to 2%, we still think the Fed will raise rates once more at their mid-year meeting.
Democrats and the President agreed to reopen the government on Friday, after a lengthy shut down. However, the temporary agreement will bring them back to the negotiation table with a new deadline of February 15th. If the president and congressional leaders don't reach a compromise on border security spending by that time, the same nine departments and dozens of agencies will be shut down again. If Congress and the President are unable to reach a long-term solution, another shut-down could end up having a noteworthy negative impact on first-quarter Gross Domestic Product (GDP).
The shutdown has also made it hard to judge how the economy is performing due to widespread disruption in data releases but the data that has been released has been relatively positive. The surge in payroll employment and manufacturing output in December shows that the economy finished 2018 on a strong note, and fourth-quarter GDP growth is estimated to be close to 3% annualized. The shutdown, however, appears to have hit consumer confidence. As investors focus on the things that could go wrong with the economy, we have missed all the news relating to its resilience and strength. For example, despite the partial government shutdown, initial claims for jobless benefits hit 199,000 in the week ending January 19, the lowest since 1969. And auto analysts are forecasting solid sales of cars and light trucks for the month. In other words, the data has yet to show justification for decrease in consumer sentiments.
On the continuing trade war, Chinese Vice-Premier Liu He is expected in Washington on Wednesday as part of the ongoing negotiations. Those talks are even more pressing after Wilbur Ross, US Commerce Secretary, suggested that the two sides were still "miles and miles" away from a deal. It is expected that the negotiators will come up with a group of proposals to present to both presidents to further a final deal by the March 1st deadline. If negotiators fail to reach an agreement by the deadline, Trump has promised to raise the tariff rate on $200 billion in Chinese imports from 10% to 25%.
Slower global growth and the stronger dollar may cause a slowdown in US export growth this year. Together with the domestic pressures from the fading fiscal stimulus and tighter monetary policy, that adds to our view that GDP growth will slow below its potential pace in the second half of the year. Fed Chair Jerome Powell stated that his "principal worry is…global growth". Nonetheless, the Purchasing Managers' Index (PMI) data shows that most global economies are still in expansion mode, with a few notable exceptions such as Italy, Taiwan and Korea. International equities remain attractive over the long-run as valuation measures suggest that international stocks are cheap relative to both the U.S. and their long-term histories.
On one hand we are dealing with some headwinds with rising interest rates, political discourse, and slowing global growth. On the other hand, all of this uncertainty has brought opportunity. Market volatility in the last quarter of 2018 brought equity valuations closer to their long-run averages, quelling fears that the equity market is overvalued. This was not only due to market corrections, but also to very healthy profits. The earnings yield on stocks is still higher than the yield on BAA corporate bonds, making stocks cheap relative to bonds. We remain balanced in our portfolios to maintain a durable portfolio able to withstand short-term turbulence while focused on the long-term horizon.
Disclaimers:
Past performance does not guarantee future results, which may vary. This material is provided for informational purposes only and should not be construed as investment advice or an offer or solicitation to buy or sell securities. Callan Capital does not provide individual tax or legal advice, nor does it provide financing services. Clients should review planned financial transactions and wealth transfer strategies with their own tax and legal advisors. Callan Capital outsources to lending and financial institutions that directly provide our clients with, securities based financing, residential and commercial financing and cash management services. For more information, please refer to our most recent Form ADV Part 2A which may be found at www.adviserinfo.sec.gov
PAST PERFORMANCE IS NO GUARANTEE OF FUTURE RESULTS
Copyright 2019 Callan Capital, All Rights Reserved.
1250 Prospect St. Suite 1, La Jolla, CA 92037
4611 Bee Cave Rd. Suite 201, Austin, TX 78746
www.callancapital.com