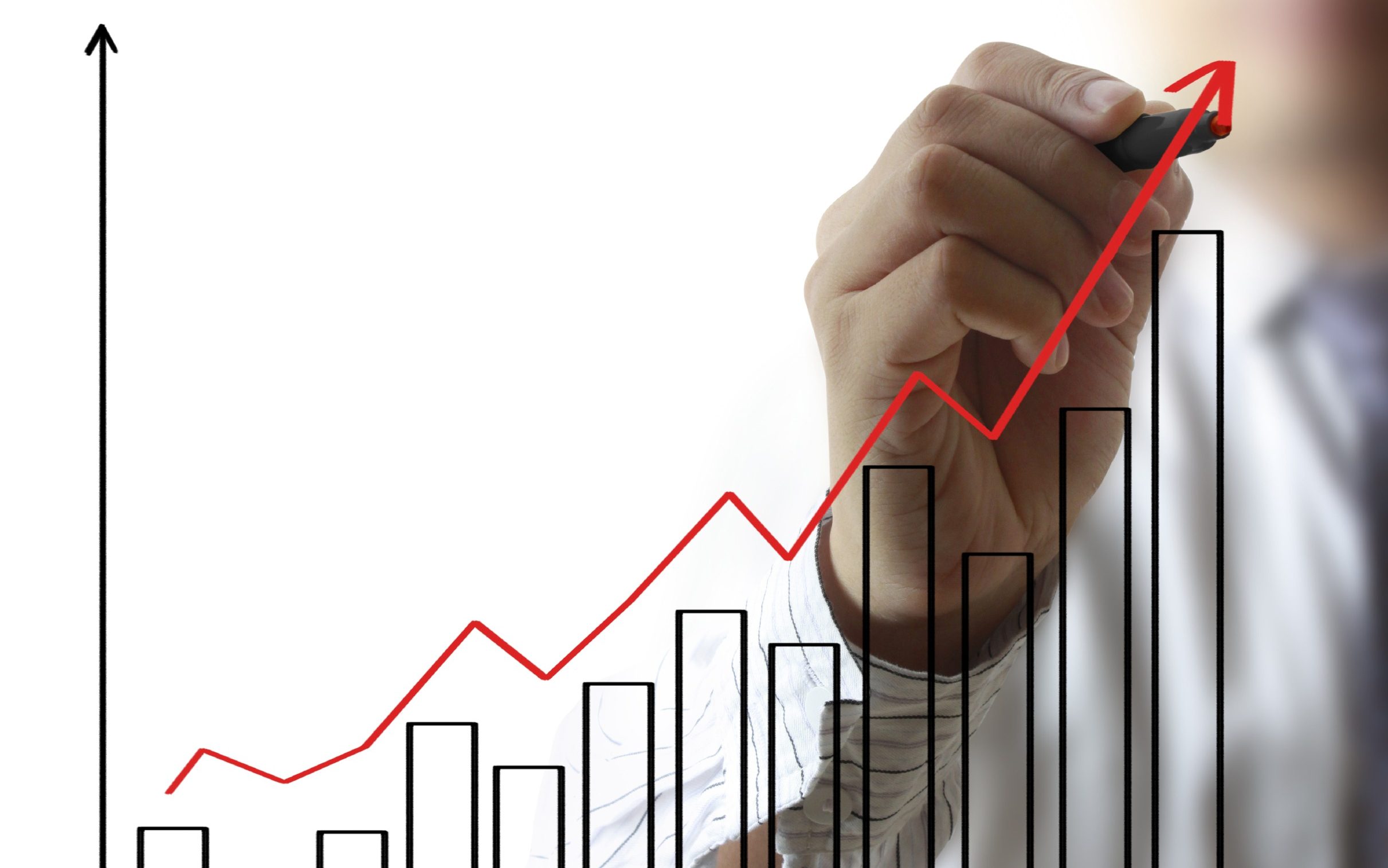 The 3.2% Gross Domestic Product (GDP) gain recorded for the first quarter was much stronger than had been expected just a few weeks ago. However, much of the growth was due to gains in the volatile inventory and international trade categories. These trade and inventory gains are likely to be at least partially reversed in the second quarter. In addition, March data due out this week on real consumer spending, construction activity, international trade in goods, and wholesale and retail inventories could result in a downward adjustment to first quarter GDP estimates. Lower than expected income tax refunds could sap consumer momentum as could recent increases in gas prices. Overall, it appears that growth is still on pace to round out the year at 2% on average.
The U.S. economy added 275,000 private sector jobs in April, according to a report released yesterday, signaling continued strength in the labor market. The ADP National Employment Report, a closely watched gauge of private sector hiring, blew past economists' expectations. ADP's analysis is released two days before the Labor Department's monthly employment report and is considered a key preview of the federal government's measurement of the hiring situation.
Corporate Profits
Solid GDP growth in the first quarter, combined with slower gains in employment should boost Non-Farm Business Productivity for the first quarter to 2.3% year-over-year, its strongest gain since 2010. In addition, relatively mild wage growth should limit the gain in Unit Labor Costs to just 0.2%–its slowest pace in four years. This suggests companies may be able to sustain positive profit growth in the quarters ahead, as businesses are continuing to restrain labor costs.
164 S&P 500 companies are set to report their first-quarter earnings this week. It appears that S&P 500 operating earnings per share will see a small year-over-year increase in the first quarter. With just over 50% of market cap reporting on Friday morning, 78% of firms had beaten analyst earnings estimates. Even with moderate economic growth, year-over-year profit growth should stay positive for the first three quarters of this year.
The Federal Reserve
This week's decision by the Federal Reserve affirms the March's meeting outcome signaling no rate change for the rest of 2019. In the previous meeting, the Fed said low inflation, weak global growth, and tightening financial condition warranted a pause in interest rate hike cycle. The Federal Open Market Committee statement also mentions that it will be patient as it weighs a future interest rate move. On the economic front, the Fed noted that economic activity "rose at a solid rate." The global risks which have caused the Fed to pause last year have moderated. The market continues to bet on a rate cut, but the odds of it happening reduced after the Fed's press conference.
Inflation
Federal Reserve Chairman Powell, speaking at a press briefing Wednesday following the Fed's decision to leave its benchmark interest rate unchanged, downplayed a recent slide in U.S. inflation, saying "transitory" factors may be dragging it down. His comments helped reverse a drop in bond yields while sending stocks lower, as investors pared back expectations of a rate cut. Inflation has retreated further from the Fed's 2% target, catching the attention of President Donald Trump, who has been critical of the central bank's past rate hikes. Trump tweeted on Tuesday that the economy could go "up like a rocket if we did some lowering of rates, like one point, and some quantitative easing."
Global Markets
Aggregate GDP growth in Emerging Europe appears to have slowed from 1.9% year over year in Q4 to around 1.3% year over year in Q1. While we don't anticipate much of a rebound in the coming quarters, it does at least appear that the slowdown in regional growth is bottoming out.
Amid global trade tensions that remain unresolved, political turmoil in places like Italy, France, and the U.K., and a slowing China, the global economy is facing a slowdown. We have seen manufacturing activity dip into contractionary territory in many regions, most notably China, Germany, the Euro Area, Taiwan and Korea. Headwinds remain for the global economy which will likely slow but not stall in 2019.
Conclusion
We will continue to monitor our quantitative and dynamic business-cycle models throughout 2019 to maintain a structured approach to how we assess the risks unfolding in the economy, and the opportunities for dislocations versus market pricing. As we move closer to late-cycle economic conditions, we think it makes sense to maintain flexibility and a focus on our asset allocation portfolios in order to take advantage of what we expect will be a dynamic and more volatile environment in 2019.
Disclaimers
Past performance does not guarantee future results, which may vary. This material is provided for informational purposes only and should not be construed as investment advice or an offer or solicitation to buy or sell securities. Callan Capital does not provide individual tax or legal advice, nor does it provide financing services. Clients should review planned financial transactions and wealth transfer strategies with their own tax and legal advisors. Callan Capital outsources to lending and financial institutions that directly provide our clients with, securities based financing, residential and commercial financing and cash management services. For more information, please refer to our most recent Form ADV Part 2A which may be found at www.adviserinfo.sec.gov
The S&P 500 Index is widely regarded as the best single gauge of the U.S. equities market. This world-renowned index includes a representative sample of 500 leading companies in leading industries of the U.S. economy. Although the S&P 500 Index focuses on the large-cap segment of the market, with approximately 75% coverage of U.S. equities, it is also an ideal proxy for the total market. An investor cannot invest directly in an index
PAST PERFORMANCE IS NO GUARANTEE OF FUTURE RESULTS
Copyright 2019 Callan Capital, All Rights Reserved.
1250 Prospect St. Suite 1, La Jolla, CA 92037
4611 Bee Cave Rd. Suite 201, Austin, TX 78746
www.callancapital.com