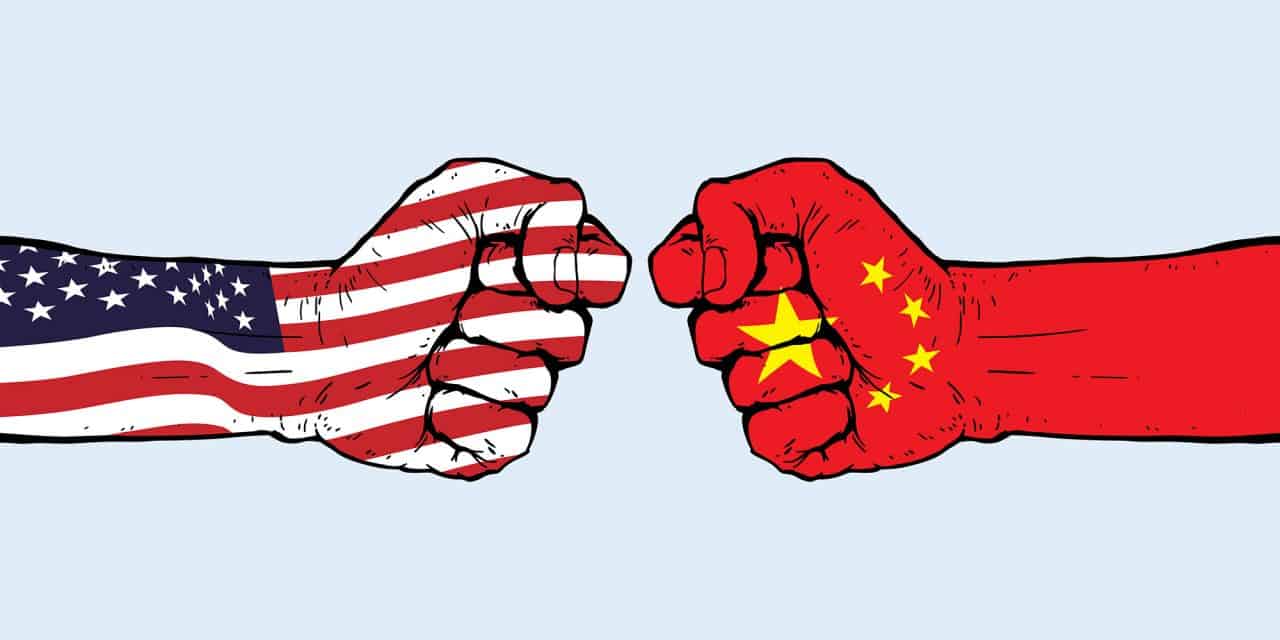 Trade was the big theme this month once again, with China suggesting it could restrict exports of rare earth elements to the US, as well as a rise in US-Mexico trade tensions Thursday night. Consequently, the prices of oil and other industrial commodities fell, while the price of gold was lifted by a jump in safe-haven demand. Looking ahead, we suspect that any further increase in trade tensions could continue to weigh on the prices of industrial commodities but may provide a boost to gold and silver prices.
The bond market also appears to recognize the danger, with the 10-year Treasury yield plunging this week even before the news of tariffs on Mexico. Ten-year bond buying has actually pushed the yield on long-term U.S. Treasury bonds beneath the yield on short-term bonds. This phenomenon is known as an inverted yield curve, and it is one of the most reliable indicators that the American economy is headed for a recession in the near future. The logic behind this correlation is that in ordinary times, investors will demand a higher yield on long-term bonds than short-term ones, since locking your money into a Treasury for a decade is riskier than doing so for just three months. Federal Reserve drastically raises benchmark interest rates, then that bond will plummet in value.
Therefore, if investors are willing to pay a premium to tether themselves to today's interest rates, they seemingly believe that inflation isn't budging for a long time, and that the Federal Reserve will actually be cutting interest rates in the near future — something that the central bank rarely does in the absence of adverse economic developments. The inversion of the yield curve isn't a new story. The yield on ten-year Treasury notes dipped below the yield on three-month ones in March But this inversion has deepened significantly in recent days.
Mexico and Trade
Trump announced late on Thursday that he would use emergency powers to levy a 5% tariff on all Mexican imports from 10th June onwards, in response to the migrant crisis at the southern border, with the tariff rising in 5% increments every month until it reaches 25% by October. President Donald Trump's shock announcement of tariffs on Mexican imports could be challenged by Congress, but the possibility that both Mexican and Chinese imports might be subject to a blanket 25% tariff presents a significant additional downside risk to the US economy. With imports from Mexico worth $350bn annually, a 25% tariff could raise $90bn in customs duties and increase domestic prices by at least 0.4%, with the motor vehicles and electronics sectors most exposed. US exports to Mexico, equivalent to 1.3% of GDP, could be hit by retaliation, although Mexico is unlikely to risk a full-blown trade war by responding in kind as the peso has already fallen by 3% since the announcement.
Much like his earlier promise to close to the Southern border, Trump's latest threats could amount to nothing. The move may be an attempt to force Congress to approve the US Mexico Canada Agreement (USMCA) trade deal, with the White House also announcing yesterday that it will send the agreement to lawmakers within 30 days.
China and Trade
On May 10, the U.S. took tariff rates on $250 billion of Chinese exports to 25%. Retaliation was swift, with China raising tariffs on certain U.S. goods in a range from 5% to 25%. The stock market plunged on Monday, as China responded by raising the tariffs despite Trump warning Chinese officials not to retaliate.
The latest escalation in trade tensions could become a bigger drag on the US economy than previous rounds of tariffs. A 25% tariff on all imports from China would be equivalent to a tax worth 0.6% of GDP, only part of which would be offset by an increase in farm aid. Together with a further hit to US exports from Chinese retaliation, the overall damage to the economy could be as large as 0.7% of GDP. China already levied tariffs on two-thirds of US exports but targeting the remainder of US goods could hurt China more than the US. Those goods include high-tech machinery, semiconductors and other electronics, which Chinese firms would struggle to buy from elsewhere.
A meeting between Trump and Chinese President Xi at the G20 meeting in late June may result in some sort of deal or at least a pause to hostilities. But there is now a serious risk that within another couple of months, tariffs will cover all US-China bilateral trade.
The Fed and Trade
The markets are increasingly betting that escalating trade tensions will be enough to convince the Federal Reserve to cut interest rates, with fed funds futures showing that a 25bp cut before the end of this year is now fully priced in, and more than two cuts expected by the end of 2020. Trade tensions present a downside risk to that forecast, but we think rate cuts will soon come onto the agenda regardless of whether the dispute with China is resolved.
Brexit
Prime Minister Theresa May said last week she would step down as leader of the Conservative Party and then as prime minister, after repeatedly failing to get her Brexit plan through Parliament. May said it was in the "best interests of the country for a new prime minister" to lead Britain through the Brexit process. "I feel as certain today as I did three years ago that in a democracy, if you give people a choice you have a duty to implement what they decide. I have done my best to do that. I have done everything I can to convince M.P.s to back that deal. Sadly, I have not been able to do so."
She announced plans to step down as the leader of the Conservative Party on June 7, with the process to replace her beginning the following week. She will remain as prime minister until a new leader is chosen, probably by the end of July. Britain has taken several economic hits recently, and business leaders are worried about the prospect of more gridlock in Parliament, potentially leading to a harmful "no deal" Brexit on Oct. 31.
Conclusion
May marks the first monthly loss for the market in 2019. That's a sharp shift from stocks' record setting run so far this year. The S&P 500 hit an all-time high on April 30, back when investors had factored in a resolution to Trump's trade wars. Investors have been shifting money into bonds over concerns that economic growth will be hindered by the ongoing trade war. While this may present an opportunity for disciplined investors, it's best to stay the course and watch cautiously until more political uncertainties draw closer to a resolution.
Disclaimers
Past performance does not guarantee future results, which may vary. This material is provided for informational purposes only and should not be construed as investment advice or an offer or solicitation to buy or sell securities. Callan Capital does not provide individual tax or legal advice, nor does it provide financing services. Clients should review planned financial transactions and wealth transfer strategies with their own tax and legal advisors. Callan Capital outsources to lending and financial institutions that directly provide our clients with, securities-based financing, residential and commercial financing and cash management services. For more information, please refer to our most recent Form ADV Part 2A which may be found at www.adviserinfo.sec.gov
The S&P 500 Index is widely regarded as the best single gauge of the U.S. equities market. This world-renowned index includes a representative sample of 500 leading companies in leading industries of the U.S. economy.  Although the S&P 500 Index focuses on the large-cap segment of the market, with approximately 75% coverage of U.S. equities, it is also an ideal proxy for the total market. An investor cannot invest directly in an index
PAST PERFORMANCE IS NO GUARANTEE OF FUTURE RESULTS
Copyright 2019 Callan Capital, All Rights Reserved.
1250 Prospect St. Suite 1, La Jolla, CA 92037
4611 Bee Cave Rd. Suite 201, Austin, TX 78746
www.callancapital.com