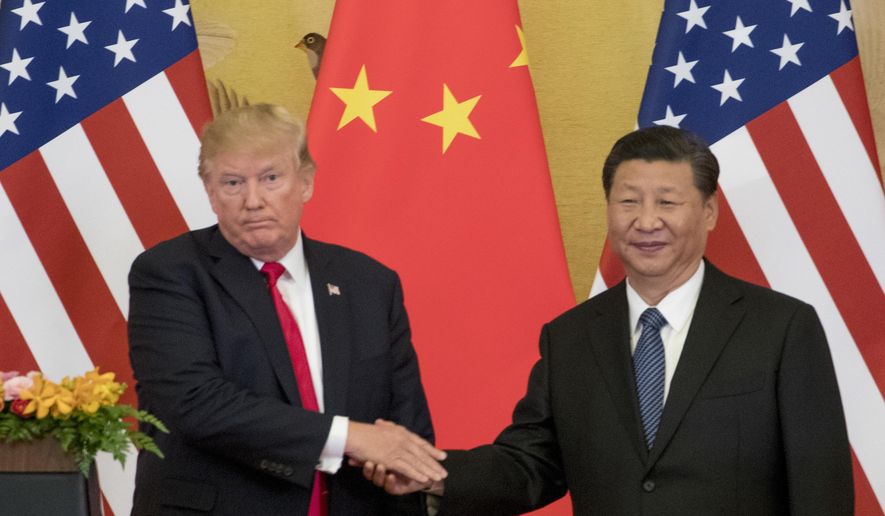 In last week's meeting between Presidents Trump and Xi at the G-20, both sides agreed to resume negotiations and hold off on imposing new tariffs. Trump pledged not to introduce the much feared 25% tariff on an additional $300bn in Chinese imports as trade negotiations continue. Had those tariffs gone into place, they had the potential to do significant damage to second-half economic and earnings growth prospects.
As a result, Wall Street opened at a record on renewed hopes of a US-China trade deal after the leaders of the world's two biggest economies agreed to restart negotiations. The S&P 500 rose 1.2%, enough to make a new high in opening trade. Technology stocks are also up after the U.S. reversed policies preventing American companies from selling software and equipment to Chinese telecommunication giant Huawei. The tech-loaded Nasdaq Composite made an opening gain of 1.8% on the news.
The good news caused China's renminbi to strengthen after haven assets like gold weakened today on hopes of a US-China trade deal on the horizon. China's CSI 300 index of major Shanghai and Shenzhen-listed stocks rallied 2.9%. Haven assets lost some luster, with gold falling 1.1%. The yield on the 10-year US Treasury rose 1.2 basis points as investors continued to move out of the debt. We've been here before, however, and many analysts are warning that a trade deal between the US and China remain elusive, and that recent economic indicators were still weak.
Economic Growth
We continue to expect Gross Domestic Product (GDP) growth to slow in the second half of this year, which may prompt the Federal Reserve to cut interest rates. The Fed signaled at the June Federal Open Market Committee meeting that interest rates are likely to be cut over the coming quarters. Although markets are convinced the first cut will come in July, we still think that a temporary truce in the trade war means it is more likely that cut will be delayed until September. Regardless of the exact timing and overall magnitude of the coming rate cuts, the substantial drop back in long-term borrowing costs that we have already seen is a good reason to believe that economic growth will enjoy a modest recovery from mid-2020 onwards.
It was inevitable that GDP growth would slow once the impact of last year's fiscal stimulus began to fade, particularly as the full impact of the Fed's interest rate hikes is still flowing through. That drag from an increasingly more adverse policy mix has been exacerbated by a slowdown in other parts of the global economy in the second half of last year, particularly in Europe and China.
While this week brought some more positive news on investment, the modest gain in real consumption in May, together with revisions to previous months' data mean second-quarter consumption growth now looks set to be 3.8% annualized, a little weaker than the 4% gain we had predicted.
Consumer Confidence numbers this coming Tuesday and Consumer Sentiment numbers on Friday should remain at high levels. If consumer spending continues to grow solidly, the economy should be able to avoid recession. And if there is no recession, earnings should continue to grow, however slowly.
Recent manufacturing momentum has slowed markedly. Over the past few quarters, there has been a notable deterioration in the distribution of global growth, with the services sector continuing to look relatively healthy but the manufacturing sector coming under a great deal of pressure. We believe this is largely due to dovish monetary policy globally and the continued tension of the trade wars. The uncertainty is dragging on business confidence, business investment and exports. Manufacturing momentum can be a good proxy for what we can expect GDP growth to look like. Policy uncertainty remains elevated, and when businesses are not confident in the outlook, the first thing they typically pull back on is investment spending. Although it feels as if we are making forward progress on trade relations with China, and there should be more clarity on the Brexit timetable, there are still a number of issues that remain unresolved. As such, while global manufacturing may begin to show some signs of life in the coming months, the more important issue for investors will be whether uncertainty is rising or falling.
Oil Prices
Oil prices are up, OPEC and its allies look to extend supply cuts until at least the end of 2019 at their meeting in Vienna this week. Oil prices climbed, boosted by brighter prospects for global trade as well as an extension of production cuts by Opec+. Brent crude oil, the global benchmark, rose 2.3% to $66.24 a barrel. Iran – under U.S. sanctions alongside OPEC ally Venezuela – joined top producers Saudi Arabia, Iraq and Russia in supporting an extension of a supply cut deal until at least December.
Bond and Stock Market
Usually, stocks go up when investors are increasingly bullish about the economy, and Treasury bond yields typically fall when investors are increasingly bearish about the economy, but these two effects are happening simultaneously. The apparent contradiction is difficult to reconcile. The conflicting signals in the stock and bond markets may simply be a short-term anomaly. It is really too close a call, for now, as to whether the stock market or the bond market has it right. Consequently, investors should not bet too heavily on one outcome or the other but rather remain well diversified.
For long-term investors, it is important to emphasize that the global economy trends upward over long-time horizons. We believe most successful investors will likely be those who focus on valuation rather than timing.
Disclaimers
Past performance does not guarantee future results, which may vary. This material is provided for informational purposes only and should not be construed as investment advice or an offer or solicitation to buy or sell securities. Callan Capital does not provide individual tax or legal advice, nor does it provide financing services. Clients should review planned financial transactions and wealth transfer strategies with their own tax and legal advisors. Callan Capital outsources to lending and financial institutions that directly provide our clients with, securities-based financing, residential and commercial financing and cash management services. For more information, please refer to our most recent Form ADV Part 2A which may be found at www.adviserinfo.sec.gov
The S&P 500 Index is widely regarded as the best single gauge of the U.S. equities market. This world-renowned index includes a representative sample of 500 leading companies in leading industries of the U.S. economy.  Although the S&P 500 Index focuses on the large-cap segment of the market, with approximately 75% coverage of U.S. equities, it is also an ideal proxy for the total market. The CSI 300 Index is a free-float weighted index that consists of 300 A-share stocks listed on the Shanghai or Shenzhen Stock Exchanges. Brent Crude is a major trading classification of sweet light crude oil that serves as a benchmark price for purchases of oil worldwide. The Nasdaq Composite Index is the market capitalization-weighted index of over 3,300 common equities listed on the Nasdaq stock exchange. An investor cannot invest directly in an index.
This document is a general communication being provided for informational purposes only. It is educational in nature and not designed to be a recommendation for any specific investment product, strategy, plan feature or other purposes. By receiving this communication you agree with the intended purpose described above. Any examples used in this material are generic, hypothetical and for illustration purposes only. None of Callan Capital, its affiliates or representatives is suggesting that the recipient or any other person take a specific course of action or any action at all. Communications such as this are not impartial and are provided in connection with the advertising and marketing of products and services. Prior to making any investment or financial decisions, an investor should seek individualized advice from a personal financial, legal, tax and other professional advisors that take into account all of the particular facts and circumstances of an investor's own situation.
Opinions and statements of financial market trends that are based on current market conditions constitute our judgment and are subject to change without notice. We believe the information provided here is reliable but should not be assumed to be accurate or complete. The views and strategies described may not be suitable for all investors.
PAST PERFORMANCE IS NO GUARANTEE OF FUTURE RESULTS
Copyright 2019 Callan Capital, All Rights Reserved.
1250 Prospect St. Suite 1, La Jolla, CA 92037
4611 Bee Cave Rd. Suite 201, Austin, TX 78746
www.callancapital.com