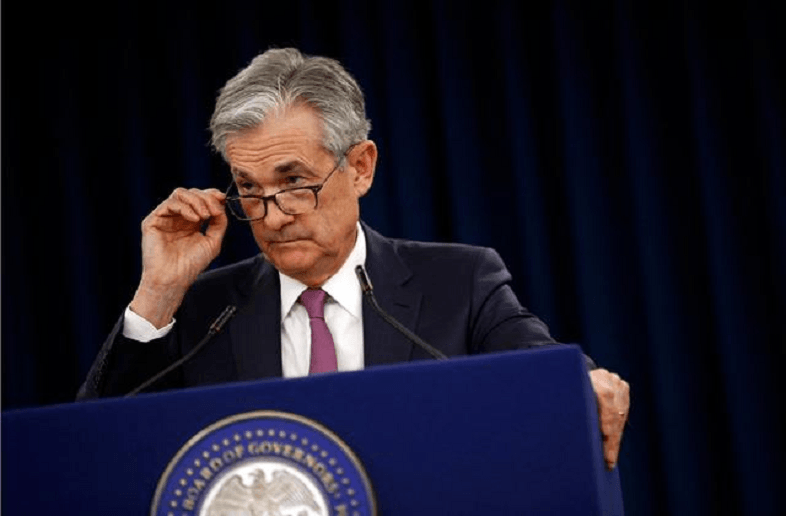 The Federal Reserve cut rates this week by a quarter of a point. According to the Fed, the cut was a response to "the implications of global developments for the economic outlook as well as muted inflation pressures." Fed Chair Jerome Powell characterized it as a "mid-cycle adjustment to policy" that provides some insurance to protect against downside risks.
Powell suggested that this cut won't be followed by another at the next meeting in mid-September. The statement regarding the cut offered an almost identical assessment of economic conditions to the one issued in June. Labor market conditions were described as "strong" and GDP growth as "moderate". There was no suggestion that Fed officials were more worried about the economic outlook than they were before. That's not a surprise since the incoming activity data have been fairly resilient over the past six weeks, with GDP growth only slowing to a still healthy 2.1% annualized in the second quarter.
The vote to cut was not unanimous, with Esther George and Eric Rosengren preferring to leave rates unchanged. That wasn't a complete surprise since both has publicly expressed their opposition to a cut in the run up to this meeting. But two dissents are a little unusual and suggests there was a broader minority of non-voting officials who were also uncomfortable with the rate cut.
Economic Growth
The economic expansion enters its 11th year in July, making it the longest expansion since 19001. However, growth is set to decelerate further, and resume its expansion average pace of roughly 2%. Second-quarter GDP growth slowed to 2.1% annualized, from 3.1% in the first quarter, but that drop off would have been even bigger if not for a surprisingly strong gain in government expenditure this quarter. Government spending increased by 5.0%, the strongest quarterly gain in a decade.
The week ahead is the peak week in the earnings season with 168 of S&P 500 companies set to report. So far, with 54% of S&P 500 market cap in the door as of Friday morning, 77% of firms have beaten earnings expectations, compared to 69% and 74% over the past two quarters respectively. However, in absolute terms, the year-over-year gain in earnings per share is tracking just 2% for the quarter, all of which can be accounted for by a reduction in share count due to strong buybacks. This buyback effect will likely fade in coming quarters, both due to the diminished impact of cash repatriated in response to the Tax Act of 2017 and because, at higher stock prices, it simply takes more dollars to reduce share count in a significant way.
Almost 10 years of monetary stimulus, economic growth and falling unemployment have succeeded in boosting home prices, bond prices and stock prices. However, they have not had a meaningful impact on consumer prices. Oil's collapse brought headline inflation down, and despite a temporary rebound in oil prices, it failed to lift inflation. The Fed has acknowledged this persistently low inflation by lowering its projections for year-end inflation to just 1.5%.
China and Trade
Trump announced Thursday that he would impose a 10% tariff on a further $300 billion in Chinese imports, a move set to hit American consumers more directly than his other tariffs so far. The new import taxes, which Trump later said could go "well beyond" 25%, will be imposed beginning Sept. 1 on a long list of goods expected to include smart-phones, laptop computers and children's clothing. "If the U.S. is going to implement the additional tariffs, China will have to take necessary countermeasures," Foreign Ministry spokeswoman Hua Chunying said at a regular briefing in Beijing on Friday. She didn't elaborate on what the measures would be. "China won't accept any maximum pressure, threat, or blackmailing, and won't compromise at all on major principle matters," Hua said.

The Market
Long-term interest rates remain very low, especially compared to historical averages. The 10 year treasury hit 1.84 after the tariff announcement, which means investors are guaranteed a loss in real terms after accounting for inflation). In addition, a more dovish Fed could bring short term rates even lower from here. Therefore, in this rate environment and at this stage in the economic cycle, diversification in fixed income investing outside of treasuries has become increasingly important.
Market volatility in the fourth quarter of 2018 brought equity valuations closer to their long-run averages; however, equity markets have moved higher this year and have achieved new market highs. Although valuations do not appear to be overextended, they are not cheap either on an absolute basis. However, valuations relative to fixed income remain attractive. It is important for investors not to be positioned too aggressively, as many uncertainties, such as the Fed's next move, trade and growth, remain, and may cause volatility ahead.
The Debt Ceiling
The Senate passed a broad, two-year budget deal on Thursday that boosts spending and eliminates the threat of a debt default until after the 2020 election, while reducing the chances for another government shutdown. The government spends more money than it brings in through revenue, and it covers the difference by issuing debt. But the Treasury Department can only issue debt up to a limit set by Congress, known as the debt ceiling. If the debt ceiling is not lifted, the government could fall behind on some of its payments, which could spark another financial crisis.
The government now spends roughly $4.4 trillion and is expected to bring in roughly $3.5 trillion in revenue, leaving a gap of $900 billion. A number of Senate Republicans, including some who support Trump strongly on most issues, were reluctant to go along. The national debt now stands at $22 trillion, but the deal makes no attempt to rein in spending, take on entitlements, or make any structural changes many Republicans say are necessary to reform Washington's dysfunctional budget process.
Conclusion
For investors, this has been an exceptionally positive year so far, with large cap U.S. stocks gaining more than 20%2 even as interest rates drift down in anticipation of an easier Fed. However, with a clearer big picture, we believe it is more important to take advantage of valuation opportunities both within particular sectors of the U.S. equity and fixed income markets and in lagging stock markets overseas.
1, 2 https://am.jpmorgan.com/us/en/asset-management/gim/protected/adv/insights/economic-overview
Disclaimers
Past performance does not guarantee future results, which may vary. This material is provided for informational purposes only and should not be construed as investment advice or an offer or solicitation to buy or sell securities. Callan Capital does not provide individual tax or legal advice, nor does it provide financing services. Clients should review planned financial transactions and wealth transfer strategies with their own tax and legal advisors. Callan Capital outsources to lending and financial institutions that directly provide our clients with, securities-based financing, residential and commercial financing and cash management services. For more information, please refer to our most recent Form ADV Part 2A which may be found at www.adviserinfo.sec.gov
The S&P 500 Index is widely regarded as the best single gauge of the U.S. equities market. This world-renowned index includes a representative sample of 500 leading companies in leading industries of the U.S. economy. Although the S&P 500 Index focuses on the large-cap segment of the market, with approximately 75% coverage of U.S. equities, it is also an ideal proxy for the total market. An investor cannot invest directly in an index
This document is a general communication being provided for informational purposes only. It is educational in nature and not designed to be a recommendation for any specific investment product, strategy, plan feature or other purposes. By receiving this communication you agree with the intended purpose described above. Any examples used in this material are generic, hypothetical and for illustration purposes only. None of Callan Capital, its affiliates or representatives is suggesting that the recipient or any other person take a specific course of action or any action at all. Communications such as this are not impartial and are provided in connection with the advertising and marketing of products and services. Prior to making any investment or financial decisions, an investor should seek individualized advice from a personal financial, legal, tax and other professional advisors that take into account all of the particular facts and circumstances of an investor's own situation.
Opinions and statements of financial market trends that are based on current market conditions constitute our judgment and are subject to change without notice. We believe the information provided here is reliable but should not be assumed to be accurate or complete. The views and strategies described may not be suitable for all investors.
PAST PERFORMANCE IS NO GUARANTEE OF FUTURE RESULTS
Copyright 2019 Callan Capital, All Rights Reserved.
1250 Prospect St. Suite 1, La Jolla, CA 92037
4611 Bee Cave Rd. Suite 201, Austin, TX 78746
www.callancapital.com