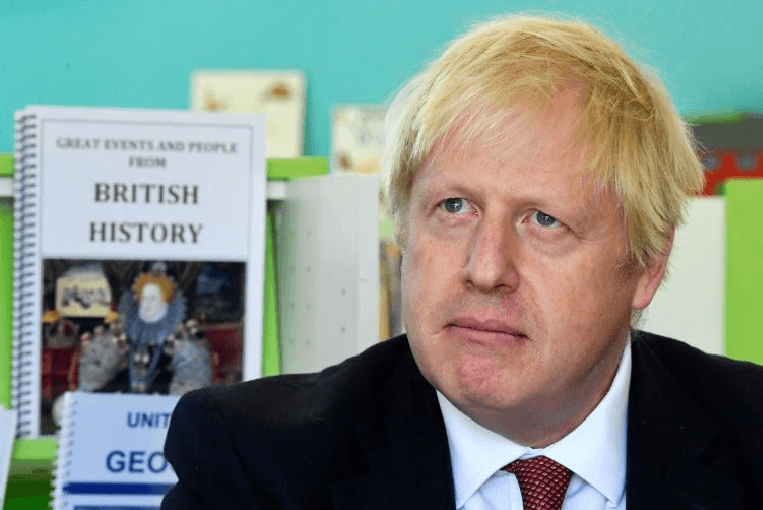 In a week of mixed economic data releases, the US and China announced they would resume trade talks next month – pushing the S&P 500 back toward a record high and tempering market expectations for additional interest rate cuts by year end.
The two sides will resume low-level talks over the next couple of weeks, ahead of a planned higher-level meeting in Washington early next month. With the ceasefire after the June G20 meeting lasting barely a month before President Donald Trump announced a new round of tariffs covering the remainder of Chinese imports it's important to keep expectations cautious about this new round of negotiations. The talks will come too late to prevent the planned increase in the tariff rate to 30%, from 25%, on $250bn of Chinese imports on October 1st. At best, a new thawing in the relationship might persuade Trump to delay further the introduction of a 15% tariff on roughly $150bn of Chinese imports of consumer goods and electronics which are currently scheduled to take effect in mid-December.
Any deal that would see the removal of the tariffs already imposed seems unlikely, at least within the next 12 months. At this stage, both sides have an incentive to wait until after next year's presidential election in November. The Chinese will be hoping that Trump loses. Trump will be hoping that the ongoing conflict is a vote winner – and that if he wins, we believe the Chinese will be out of options and forced to make a deal. Ahead of next year's election, the question is whether we will see a further escalation in the trade war, with progressively higher tariffs and the possible introduction of non-tariff measures too? Given the gradual ratcheting up of tariffs over the past two years, it would be a surprise if we didn't see any continued escalation next year. But we suspect it will be relatively modest, particularly if signs begin to emerge that the earlier tariff rounds were weighing on the US economy.
The Economy
Mixed data reported a fall in the manufacturing index to 49.1, a three-year low, which triggered renewed fears of a recession. With the US consumer seemingly single-handedly keeping the global economy afloat, August's retail sales figures, due next Friday, will be particularly closely watched. Core CPI inflation continued to edge higher again in August to 2.3%. CPI has been boosted by unusually large gains in used vehicle prices. With auto dealers still carrying plenty of inventory, new vehicle prices are likely to decline too. Gasoline prices fell by 3% last month as well.
The Federal Reserve
The sharp fall in market interest rates over the past 12 months is starting to support the economy, with activity growth in rate-sensitive sectors like durables consumption and housing rebounding in recent months. With income growth slowing and the manufacturing sector being hammered by weak global demand, this won't prevent a further economic slowdown, but it does make it a little more likely the economy can weather the trade war and avoid an outright recession.
The plunge in market interest rates this year has been driven mainly by shifting expectations for Fed policy, as officials backed away from further rate hikes and then started cutting rates, with the markets ramping up expectations of further loosening to come. Following the plunge in rates since the start of this year, however, the real two-year Treasury yield is no higher now than it was in early 2017, while the actual borrowing costs facing consumers and firms are also falling sharply. Recent data suggest that the boost from lower interest rates is starting to feed through to the economy. The decline in corporate bond yields should provide some support for business equipment investment growth, offsetting some of the damage from heightened trade uncertainty.
Brexit
Earlier this week, political upheaval once again shook the United Kingdom. In a surprising turn of events, newly-appointed Prime Minister Boris Johnson's government lost its majority after a former Conservative minister joined the Liberal Democrats. Following this shake-up, the odds of a no-deal Brexit, not so long ago a strong possibility from the hardline Conservative administration, appear to have somewhat declined. In response to this ongoing confusion, Bank of England Governor Mark Carney announced that the central bank estimates a 5.5% contraction in the UK economy in the event of a "worst case scenario" Brexit, involving severe disruption to the trade of goods and services and damage to UK financial institutions in the event of no deal. Moreover, Carney reiterated that the Bank of England would remain uninvolved in the precipitous fall of Sterling, which has declined substantially since the original vote in June 2016.
Conclusion
Realize that the media has a huge impact on your perceptions and can easily drive your decision-making process. Data shows that from 1997 to 2016, the average U.S. investor performed about 70% worse than the rate of return on the S&P 500. This data says that the average investor gained about 2.3% in annualized returns, versus the 7.7% annualized return of the S&P 500. One major contribution to this large gap is the judgment of the investor. When we react to news, we tend to make quick, uninformed investment decisions–which lead to financial losses over time. With all of the political uncertainly affecting the markets today, a resolution to one of these major issues like China or Brexit could change the picture and cause markets to rally. We feel using history as a guide, approaching your investments with balance and diversification in a portfolio you feel comfortable sticking with through various market cycles makes the most sense. We don't recommend trying to guess the timing of the market or following someone claiming to know the future. Instead, we recommend systematically and methodically re-balancing your portfolio as the market moves up and down and take the emotional knee-jerking out of the picture. Be willing to check yourself and make sure your pre-conceived notions are not affecting your perception of the situation.
Disclaimers
Past performance does not guarantee future results, which may vary. This material is provided for informational purposes only and should not be construed as investment advice or an offer or solicitation to buy or sell securities. Callan Capital does not provide individual tax or legal advice, nor does it provide financing services. Clients should review planned financial transactions and wealth transfer strategies with their own tax and legal advisors. Callan Capital outsources to lending and financial institutions that directly provide our clients with, securities-based financing, residential and commercial financing and cash management services. For more information, please refer to our most recent Form ADV Part 2A which may be found at www.adviserinfo.sec.gov
The S&P 500 Index is widely regarded as the best single gauge of the U.S. equities market. This world-renowned index includes a representative sample of 500 leading companies in leading industries of the U.S. economy. Although the S&P 500 Index focuses on the large-cap segment of the market, with approximately 75% coverage of U.S. equities, it is also an ideal proxy for the total market. An investor cannot invest directly in an index
This document is a general communication being provided for informational purposes only. It is educational in nature and not designed to be a recommendation for any specific investment product, strategy, plan feature or other purposes. By receiving this communication you agree with the intended purpose described above. Any examples used in this material are generic, hypothetical and for illustration purposes only. None of Callan Capital, its affiliates or representatives is suggesting that the recipient or any other person take a specific course of action or any action at all. Communications such as this are not impartial and are provided in connection with the advertising and marketing of products and services. Prior to making any investment or financial decisions, an investor should seek individualized advice from a personal financial, legal, tax and other professional advisors that take into account all of the particular facts and circumstances of an investor's own situation.
Opinions and statements of financial market trends that are based on current market conditions constitute our judgment and are subject to change without notice. We believe the information provided here is reliable but should not be assumed to be accurate or complete. The views and strategies described may not be suitable for all investors.
PAST PERFORMANCE IS NO GUARANTEE OF FUTURE RESULTS
Copyright 2019 Callan Capital, All Rights Reserved.
1250 Prospect St. Suite 1, La Jolla, CA 92037
4611 Bee Cave Rd. Suite 201, Austin, TX 78746
www.callancapital.com