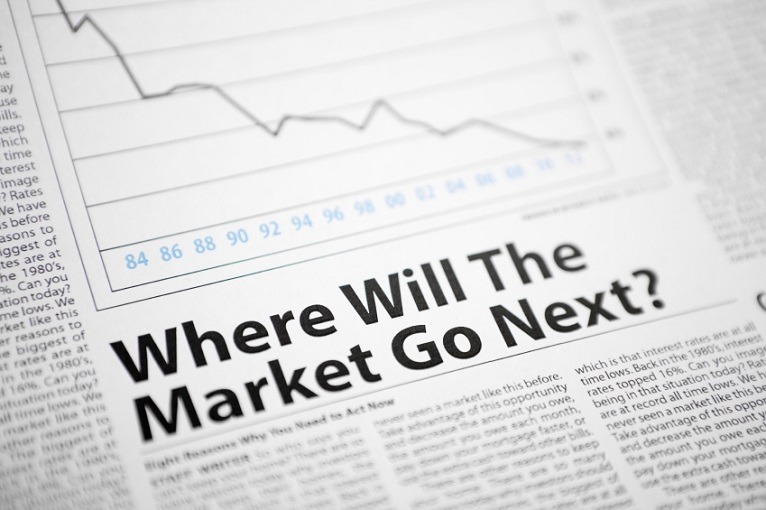 Market Recap and Expectations
As we enter the next decade, it's nice to reflect back on the last 10 years.  The S&P had exceptional returns and was up over 300% from 2010-2019. In 2019 alone, the S&P 500 was up 31.5%–another remarkable year.  Going into 2020, our expectations of future returns are far more muted.  We're starting 2020 with above average valuations in the S&P 500 at 18.1 times price to earnings ratio from December 31, 2019.  While some of this can be explained by lower inflation and interest rates, it should be cause for some concern.  In addition, corporate margins are being squeezed by labor shortages, higher labor costs and trade related expenses which all can impact earnings growth. Fixed Income shows similar valuation concerns.  The 10-year treasury note started the last decade yielding 5% and ended yielding 1.92%.  We anticipate the outlook for high quality fixed income is in the low single digits. We also believe there are pockets of value particularly investing outside the US in both developed and emerging stocks.  We expect that diversification particularly outside the US will play a very important roll going forward. 
Recession Fears
The risk of a recession occurring within the next year appears to have faded –the yield curve returned to normal after its previous inversion and incoming economic data is comfortably above recessionary levels. While improved financial conditions make a recession unlikely, admittedly, it is still probably too early to sound the all clear. Until recently, there had been a steady buildup of recession indicators over the preceding couple of years. In addition, the yield curve did un-invert before either of the previous two recessions began. But, all things considered, the risk of an imminent recession now appears to be genuinely quite modest.
The Fed
The Fed paused its easing cycle at its most recent meeting by leaving the fed funds target range unchanged at 1.50%-1.75% and striking a more upbeat tone about the economy in its policy statement. With economic growth appearing to stabilize and inflation anticipated to remain relatively low, we expect interest rates to remain unchanged for the foreseeable future. Echoing the language from the previous statement, officials noted that while "job gains have been solid" and consumption growth "strong", investment and exports remain weak spots. Chair Jerome Powell reiterated in his press conference that it would take a "material reassessment" of the outlook to convince officials to cut rates again.
Boris
European leaders were toasting British Prime Minister Boris Johnson's overwhelming election victory. Britain is now expected to leave the E.U. on Jan. 31 and enter an 11-month limbo state where Britain will still be subject to E.U. rules and will be able to trade with Europe as though it were a full-fledged member. But leaders will have to make a furious dash to reach a trade deal and work out their post-Brexit relationship before Dec. 31, 2020, when the transition period is set to end. Failure could mean the same no-deal breakup that both sides have said they want to avoid.
Trump
Trump was impeached on party lines for an obstruction of justice charge for not allowing aides to testify and an alleged abuse of power. The market does not seem too concerned about the news. The Republican-controlled Senate is not likely to indict the president, meaning he faces a Bill Clinton-like impeachment scenario. No U.S. president has ever been indicted by the Senate in an impeachment trial. Trump's poll numbers have not taken any significant hits as a result of the trial and he remains competitive in swing states he won in 2016. If Trump wins a second term next November, his party will need to maintain the Senate or take back the House. If Republicans lost both chambers, Democrats would likely move to impeach him immediately in 2020, creating market volatility only a few are forecasting.
GDP
We expect GDP growth to slow from 2.3% this year to mid 1% in 2020 because of outstanding political uncertainties. Due to aggressive rate cutting by the Fed, we expect the economy to avoid a recession, but the trade war and next year's presidential election mean the economic outlook is more uncertain than usual. The slowdown in GDP growth this year has been driven by weakness in business investment and exports, with consumption growth proving to be far more resilient.
Trade
We do not expect a resolution to the trade war with China this side of the 2020 election. Although the president announced that he would sign a phase one trade deal between the U.S. and China on Jan. 15, this by no means takes worries about tariffs and supply chain disruptions off the table as Trump has pulled back from nearly-complete trade deals over the perception of being unfairly treated.
The SECURE Act
Just last week legislation was enacted that makes substantial changes to the U.S. retirement system. Here is a summary of some of the more impactful changes:
Part-time employees are now included in 401(k) plans beginning Dec. 31, 2020.
The 72(t) penalty is waived for pre-59½ plan distributions used for childbirth or adoption expenses up to $5,000. A 72(t) election allows IRA owners to withdraw funds from their retirement account before age 59½ if certain conditions are met.
72(t) penalty is waived for pre-59½ plan on qualified disaster distributions up to $100,000. Income tax on a qualified disaster distribution can be spread over three years.
Up to $10,000 of 529 plan money can be used to pay off student debt. An additional $10,000 can be used to pay student debt for each of the plan beneficiary's siblings.
The required minimum withdrawal start age is raised from age 70½ to age 72 This only applies to individuals who have not attained age 70½ by Dec. 31, 2019.
The age cap for contribution to an IRA, which used to be age 70½, has been eliminated.
Inherited IRAs have essentially lost the "stretch" provision allowing qualified beneficiaries to take required minimum distributions over their life expectancy; instead all the assets will be distributed within 10 years.
Conclusion
Going forward, the double-digit returns of 2019 will be hard to repeat. Despite the trade war, political turmoil and more, virtually all major assets posted record performance last year, and even the most optimistic predictions put the chances of repeating that feat at slim. With a notable amount of political uncertainly still in the mix, the outlook for both monetary and fiscal policy depends crucially on the outcome of the November 2020 presidential election. Given political risk, persistent threats to growth, and high asset prices, we believe investors should expect lower economic growth, more modest returns and periodic spells of volatility as things shake out in the near term.
Disclaimers
Past performance does not guarantee future results, which may vary. This material is provided for informational purposes only and should not be construed as investment advice or an offer or solicitation to buy or sell securities. Callan Capital does not provide individual tax or legal advice, nor does it provide financing services. Clients should review planned financial transactions and wealth transfer strategies with their own tax and legal advisors. Callan Capital outsources to lending and financial institutions that directly provide our clients with, securities-based financing, residential and commercial financing and cash management services. For more information, please refer to our most recent Form ADV Part 2A which may be found at www.adviserinfo.sec.gov
The S&P 500 Index is widely regarded as the best single gauge of the U.S. equities market. This world-renowned index includes a representative sample of 500 leading companies in leading industries of the U.S. economy. Although the S&P 500 Index focuses on the large-cap segment of the market, with approximately 75% coverage of U.S. equities, it is also an ideal proxy for the total market. An investor cannot invest directly in an index
This document is a general communication being provided for informational purposes only. It is educational in nature and not designed to be a recommendation for any specific investment product, strategy, plan feature or other purposes. By receiving this communication you agree with the intended purpose described above. Any examples used in this material are generic, hypothetical and for illustration purposes only. None of Callan Capital, its affiliates or representatives is suggesting that the recipient or any other person take a specific course of action or any action at all. Communications such as this are not impartial and are provided in connection with the advertising and marketing of products and services. Prior to making any investment or financial decisions, an investor should seek individualized advice from a personal financial, legal, tax and other professional advisors that take into account all of the particular facts and circumstances of an investor's own situation.
Opinions and statements of financial market trends that are based on current market conditions constitute our judgment and are subject to change without notice. We believe the information provided here is reliable but should not be assumed to be accurate or complete. The views and strategies described may not be suitable for all investors.
PAST PERFORMANCE IS NO GUARANTEE OF FUTURE RESULTS
Copyright 2019 Callan Capital, All Rights Reserved.
1250 Prospect St. Suite 1, La Jolla, CA 92037
4611 Bee Cave Rd. Suite 201, Austin, TX 78746
www.callancapital.com