Over the past few months, Callan Capital has added new team members. Each member brings a wealth of experience and knowledge that allows us to deliver high quality of service to our clients.
Our team embraces the mission and values of Callan Capital: Investing in our local community, a healthy work-life balance, grit, and maintaining an open culture.  These values motivate our team to bring excellence to clients every day.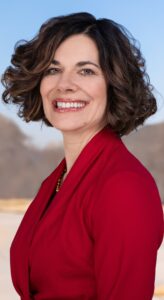 Christina joined Callan Capital in October 2021 as Senior Associate, Client Service and Administration.  Christina is responsible for the office management of Callan Capital.
Fabiola joined Callan Capital in November 2021 as a Client Service Associate.  Fabiola is responsible for assisting clients with money movements, meeting follow up tracking, and private equity.
Jessica joined Callan Capital in March 2022 as Managing Director of Financial Planning.  Jessica will oversee the firm's financial planning process and manage client relationships.