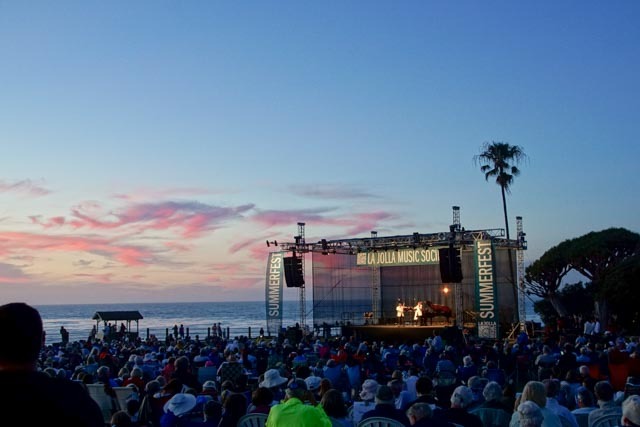 On August 5, 2015, Callan Capital sponsored SummerFest- Picnic Under the Stars, in conjunction with the La Jolla Music Society. La Jolla Music Society's SummerFest is a nationally-recognized chamber music festival featuring world-class artists and ensembles performing concerts from August 5 – August 28, 2015.
The Picnic Under the Stars and the following concert were held at the Ellen Browning Scripps Park at the La Jolla Cove in La Jolla, CA. Attendees enjoyed a wonderful night of classical music and a beautiful sunset overlooking the cove.
For more information on the La Jolla Music Society, please visit http://www.ljms.org/.