Cybersecurity has never been more important for individuals, families, businesses, organizations and governments. As information technology (IT) grows, threats to networks and the costs to defend these networks have increased. Cyber threats range from the work of spiteful single hackers to coordinated security and economic espionage from foreign nations. PricewaterhouseCoopers estimated that $60 billion was spent annually in 2011 and that such spending would annually increase by at least 10% over the next 5 years.[fusion_builder_container hundred_percent="yes" overflow="visible"][fusion_builder_row][fusion_builder_column type="1_1″ background_position="left top" background_color="" border_size="" border_color="" border_style="solid" spacing="yes" background_image="" background_repeat="no-repeat" padding="" margin_top="0px" margin_bottom="0px" class="" id="" animation_type="" animation_speed="0.3″ animation_direction="left" hide_on_mobile="no" center_content="no" min_height="none"][1]
Hacking experts warn there are plenty of security risks in 2015, as cyber criminals become more sophisticated. While "traditional" cybercrime, such as internet password fraud will be widespread in 2015, additional risks include larger scale espionage attacks and hacking the Internet of Things (IoT). Here is a look at what security experts feel are the top 5 security threats in 2015.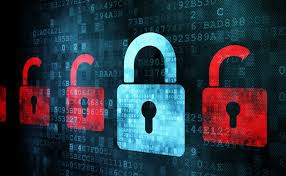 Ransomware
Ransomware is a type of malware which restricts access to the computer system that it infects and requires the owner to pay a 'ransom' if they would like to gain access to their files again. This type of malware can be heartbreaking if a family relies on cloud storage to store their family photos, or it can be a major catastrophe for a business holding private consumer data on an infected system.
The Internet of Things
The Internet of Things (IoT) is the connection of physical devices such as home appliances and cars to the internet. Most consumers say "who cares if my refrigerator gets hacked?" That is mostly true, but what about when we post family pictures having the time of our lives in Cancun and our home security system is hacked? Interestingly, it is rumored that the wireless heart monitor of former Vice President Dick Cheney was modified to stop remote assassination attempts.
Cyber Espionage
Cyber-espionage is becoming the weapon of choice for many national governments – we heard about this when Sony Pictures was purportedly cyber-attacked by North Korea. Wars are now being conducted behind computer monitors, and many terror groups are using cyber warfare as a low cost method to inflict very costly responses.
Cyber Theft Increases
The stealing of financial information is nothing new, with stolen credit or debit card data on the black market a well-established and lucrative business for cyber criminals. Cyber criminals are also filing hundreds of thousands of fraudulent tax returns each year. As new ways of paying for goods increases, such as Apple Pay and other digital forms of currency, cyber theft will remain big business.
Insecure Passwords
Easy-to-crack passwords will remain a major threat to consumers in 2015, although a number of multi-factor options are beginning to pop up such as using your fingerprint to unlock your phone.  Prepare to see more multi-factor options this year.
What can I do to protect myself?
Log out of internet sites when you are done with your purchase.
Turn off your computer when it is not being used.
Create more secure passwords to internet sites that you store private information

Try creating a systematic but different password for each site such as this:

The last letter of the website followed by !, then your normal password followed by a couple of numbers.

Amazon might look like this: N!myfavoritepassword321
Facebook: K!myfavoritepassword321
Yahoo: O!myfavoritepassword321
Use a credit monitoring service. There are many out there, but for around $100 per year, a credit monitoring service could save you thousands.
Keep your firewall turned on and your Antivirus and Antispyware software up to date.
Be VERY wary of emails trying to lure you into clicking on a link.

Remember that the IRS will never send requests via email.
If you are unsure who the sender of the email is, try hovering your mouse over the sender's name. This will show you that the very legitimate looking email letting you know that your UPS package is ready for pickup, just click here, was not sent by UPS at all.

And finally, consider purchasing a mailbox with a lock on it so thieves cannot get into your mail.
At Callan Capital, we are committed to protecting our clients' privacy. We take security seriously and implement the most advanced technologies to secure our clients' data. For more information on our privacy policy, please click here.
[1] Cybersecurity in San Diego: An Economic Impact and Industry Assessment, March 2014. http://www.sandiegobusiness.org/sites/default/file/Cyber%20Security%20Executive%20Summary.pdf
[/fusion_builder_column][/fusion_builder_row][/fusion_builder_container]