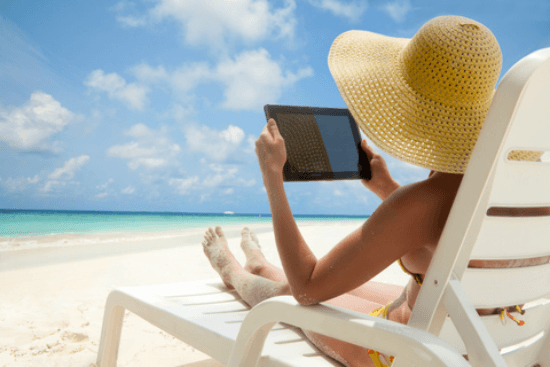 Summer is officially in full swing; whether planning a summer trip with friends or family, we all want our trip to go off without a hitch. As you prepare for your summer travel, make sure your trip is both financially effective and stress free by following the 4 tips below.
Be aware of currency changes
In early 2015, an already strong U.S. dollar hit an 11-year high against other major currencies. For U.S. travelers, this is good news: the recent changes in the relative values of the U.S. dollar, the euro and the British pound mean that your tourist dollar will go further. Travelers in late January, for instance, paid $1.16 per euro, the lowest the value of the euro has dipped in many years. As recently as September 2014 they would have paid $1.30.[fusion_builder_container hundred_percent="yes" overflow="visible"][fusion_builder_row][fusion_builder_column type="1_1″ background_position="left top" background_color="" border_size="" border_color="" border_style="solid" spacing="yes" background_image="" background_repeat="no-repeat" padding="" margin_top="0px" margin_bottom="0px" class="" id="" animation_type="" animation_speed="0.3″ animation_direction="left" hide_on_mobile="no" center_content="no" min_height="none"][1] (More on this in our article Summer Travel Series, Part 2: What the Strong Dollar Means for Summer Travel).
Notify your bank and phone provider
Make sure you call the issuer or bank of any card you will be using overseas and let them know the specific countries you will be traveling to and the time frame that you will be traveling. If you do not notify the issuer, your cards may be suspended or frozen due to suspicious activity. Similarly, if you plan to use your US mobile phone or smartphone in Europe, contact your provider to enable international calling. Consider signing up for an international calling, text, and data plan and be sure to confirm voice and data-roaming fees.
Mitigate debit and credit card charges
If you use your debit card at an international ATM to withdraw foreign currency, banks normally charge a flat fee of $2-$5 per transaction. Similarly, if you purchase an item with your debit card or credit card, most companies will charge you a 1-3% transaction fee calculated from the purchase price. If you are aware of these fees before you go, you can minimize unnecessary charges by alternating payment type between cash, cashiers check and debit/credit cards.
Book hotels with preferred partner programs
The best chance of getting an upgrade at a luxury hotel is by using an AMEX or other credit card hotels program, and not book with online booking websites or directly with the hotel. These programs have other benefits such as complimentary breakfast, internet access or a spa or dining credit that comes with booking with a credit card hotels program or preferred partner program.
Enjoy your vacation!
[1] http://www.investopedia.com/articles/personal-finance/012215/time-your-travel-abroad-exchange-rate.asp[/fusion_builder_column][/fusion_builder_row][/fusion_builder_container]