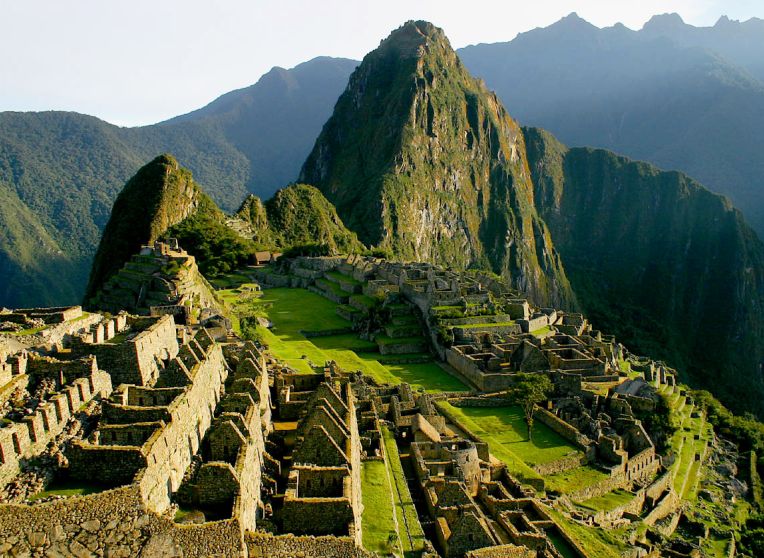 Everyone has a bucket list, whether it resides in your mind not fully conceptualized or actually written on paper. Here are 5 life-changing trips to consider – compiled from Callan Capital employee experiences and well known travel publications like Frommers and Conde Nast.
Machu Picchu
The Inca Trail footpath is an ancient Andean passage leading to the 15th-century ruins of the civilization's crown jewel, Machu Picchu. Hiking the whole Inca Trail is the most authentic way to experience Machu Picchu and get a feel for breathtaking natural sights and architectural concepts. The entire zone is complete with extraordinary natural and man-made sights: Inca ruins, exotic vegetation, animals and dazzling vistas.
There are a few options for hiking the trail: a more traditional yet arduous 3-4 days hike or a 1-2 day hike for less experienced travelers. Whether visitors run their hands over the massive, smoothly cut stone, experience the ruins at daybreak or sunset, or experience the arduous and spiritual climb, the Machu Picchu experience is vastly different than a trip to any other part of the world.
Okavango Delta and Game Reserve, Botswana
The breathtaking Okavango Delta is arguably the preeminent place on earth for an intimate view of wildlife in their natural habitat. Shaped like a fan, the delta acts as an oasis in the middle of the desert. In the summer, it is soaked by rain and the waterways provide tourists the opportunity to navigate channels where visitors are guided in dugout canoes. While basking in luxurious lodges and high-end safaris, visitors await the once-in-a-lifetime opportunity to watch predators like lions, leopards and wild dogs take down prey like zebras, giraffes and antelopes.
As an important safari destination in Africa, the Okavango Delta hosts a number of safari operators ranging from international brands to local operators. Whether you are interested in a simple camping trip or a luxurious safari, an operator exists to meet your needs.
Angkor, Cambodia
Angkor, located in Cambodia's Siem Reap province, is home to the Angkor Wat and the Bayon Temple. Angkor contains the largest religious monuments in the world, meaning "Temple City" or "City of Temples". King Suryavarman built the monument in the 12th century as a dedication to Vinshnu. Angor Wat is almost perfect in terms of proportion, balance and composition.
The best time to visit Angkor Wat is from November to March, known as the dry season. In addition to the temples, consider visiting Angkor Archaeological Park and Ta Prohm Temple. Whether you hire a guide or explore on your own, there are many benefits to visiting this UNESCO World Heritage site.
Eastern Australia and the Great Barrier Reef
From Sydney to the Great Barrier Reef, Eastern Australia is not to be missed. One of the Seven Wonders of the World, the Great Barrier Reef is the world's largest coral reef made up of living organisms that can be seen from space. Sydney, the most populated city in Australia is best known for its Opera House, Harbour Bridge and Royal Botanic Gardens.
The best time to visit Australia is in the summer season, when the weather is mild and visibility is good. For a more rustic and adventurous experience, consider traveling through Australia's outback; including Ayers Rock, Alice Springs and Kakadu National Park.
Experience (and eat your way through) Italy
From ancient works of art at the Vatican, to the blue-green grottoes of Positano, to the rolling hills of Tuscany, Italy is one romantic, pasta-infused dream.
Consider visiting famous cities like Rome, Florence, Venice and Milan for a more cosmopolitan experience complete with famous works of art, best restaurants, and cultural activities. Or, rent a villa in the regions of Tuscany, Umbria or Campania for a more intimate view of the Italian countryside and lifestyle. Whatever your personality or personal travel style is, Italy's many charms cannot be overstated.