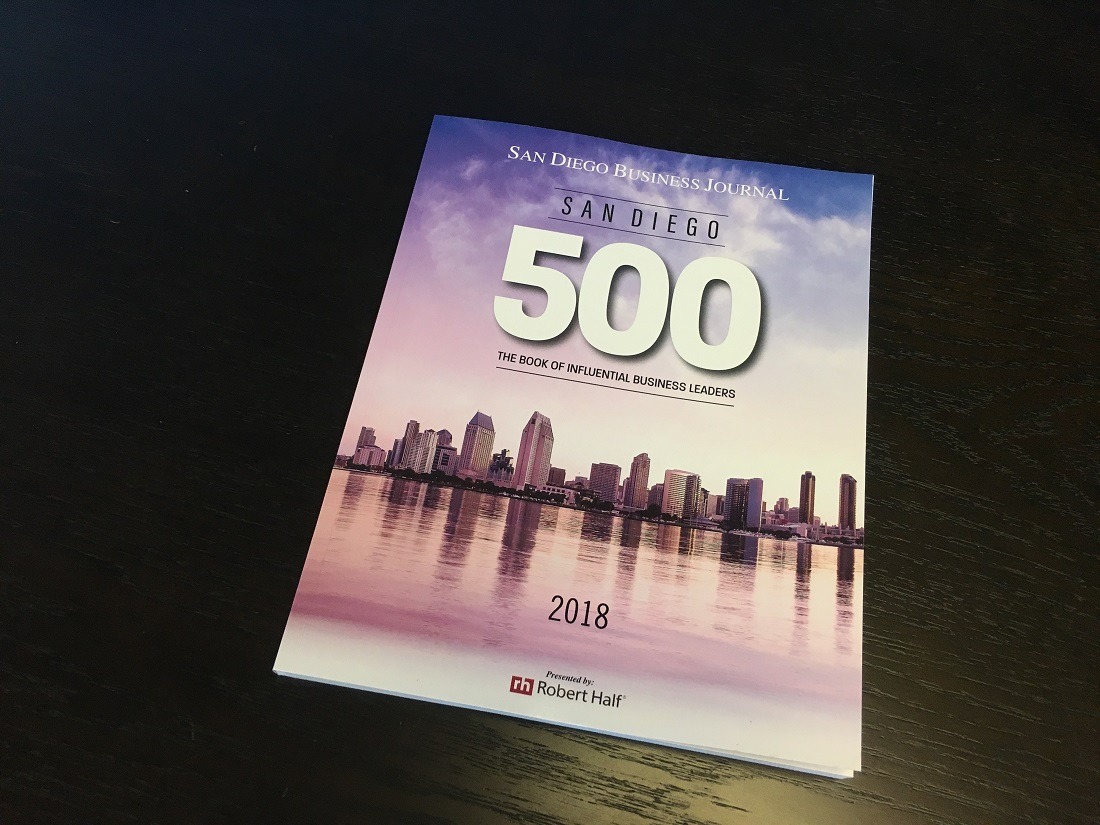 Congratulations to Trevor Callan, managing partner of San Diego-based wealth management firm Callan Capital for being named as one of the top 500 influential business leaders by the San Diego Business Journal. According to Nels Jensen, Editor in Chief of the San Diego Business Journal, "the SD 500 is based on these parameters: people who have founded or are running significant business in terms of the number of jobs, key products and services; experts who raise the level of industry here and beyond; and business people who lead in the community."  Trevor was honored for his impact to San Diego business at an exclusive for the top 500 business leaders in San Diego.
DISCLOSURE
Callan Capital, LLC ("Callan") is a registered investment adviser with the Securities and Exchange Commission ("SEC"). Such registration does not imply a certain level of skill or training. 
The San Diego Business Journal's "500 Influential Business Leaders" Award: Established in 1980, The San Diego Business Journal is a weekly newspaper in San Diego, California covering local business news. The San Diego 500 was built with the intent of providing a list of impactful leaders that reflected San Diego's business community. The Business Journal started with people who have built and are leading successful companies, creating jobs and driving the San Diego economy. Experts were added who raise the level of business here and often compete on a national and international level. Included are risk takers, deal makers and people from our vibrant startup community, leaders from the sizable nonprofit sector and key connectors and facilitators from trade groups and business associations. The goal was to make the San Diego 500 the book of influential business leaders.  
The editorial department of the SDBJ made the selections. The department asked for input from various trusted and credible local industry sources, but made the decisions on which categories to include, how many people per category and which people were included. The Top 500 were not required to pay for this listing. For questions regarding this listing you can email Nels Jensen at the San Diego Business Journal at 4909 Murphy Canyon Road #200 San Diego, CA 92123 or by emailing njensen@sdbj.com.
 A copy of Callan's current written disclosure statement discussing Callan, its services, fees and potential conflicts of interests is available from Callan upon written request to Callan Capital, LLC, 1250 Prospect St #1, La Jolla, CA 92037. (858) 551-3800.