Recently, Callan Capital was a sponsor and speaker at the Karmel Capital Annual Meeting in San Diego, CA.  The event featured presentations on the most pressing topics surrounding technology investments.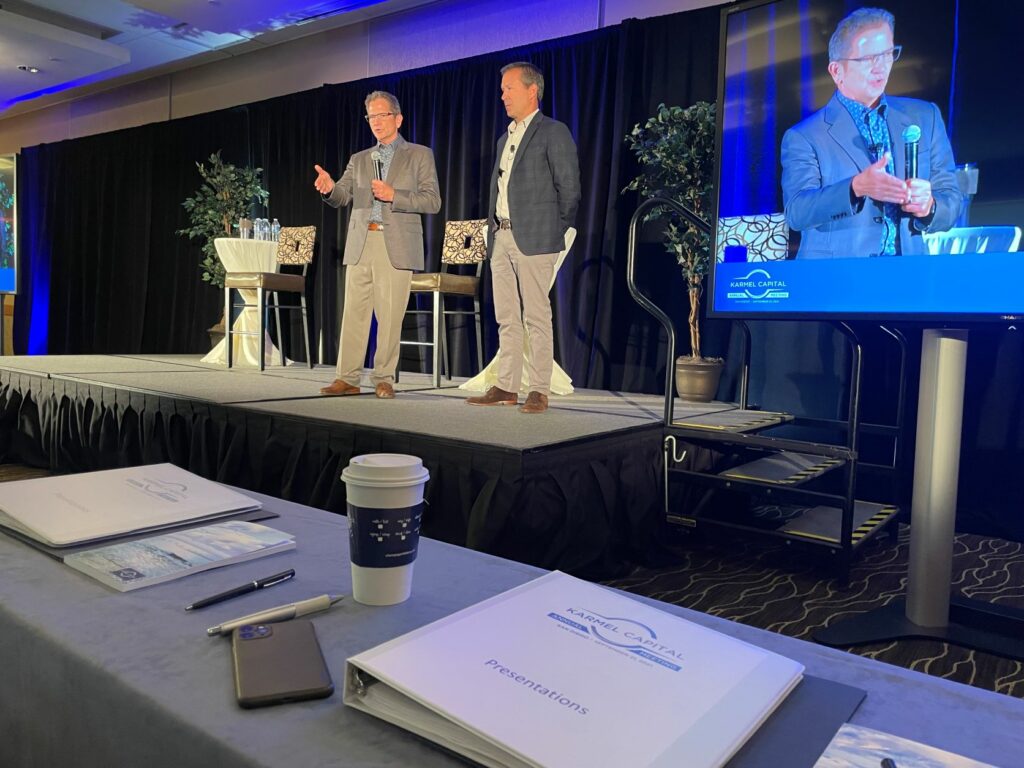 Trevor Callan and James Brailean, Ph.D. discussing Market Insights
https://callancapital.com/wp-content/uploads/2021/09/Peers-Gliderport-1.mp4
Tim and Trevor Callan with their families and PEERS at the Torrey Pines Gliderport. Learn how PEERS gives back to the community.
The PEERS Network was established in 2009 and brings entrepreneurs and executives from across a variety of industries together with a common goal: to give back. For more information, please visit For more information, please visit https://www.peersnetwork.org/