OUR STORY
Major life events, like selling a business or liquidating stock options, present a unique set of challenges that are both exciting and overwhelming. Callan Capital can help you turn your current excitement into long-term peace of mind, ensuring that your financial future is monitored, nurtured, and protected.
After 15 years of working for a large brokerage firm, brothers Trevor, Tim and Ryan developed a solution to provide more tailored financial services to clients who need specialized advice.  The experience of launching and spearheading a dedicated high-net-worth division at their previous firm revealed that acting as a fiduciary was the only way to offer their clients the attention, security, and success that their clients deserved.
The Callan approach to wealth management is holistic and calculated, focusing on distinct financial planning that is backed by academic leading research. In our recommendations, we consider what's most important to you – and tailor our services to address your priorities at every step along the way.  We work closely with our clients, and their trusted advisors, to create a unified vision of success. These efforts provide our clients with future security by offering clarity, direction, and discipline to everyday financial choices.
Callan Capital was Founded
BUILT BY ENTREPRENEURS, FOR ENTREPRENEURS
Our advisory services are tailored to the unique requirements of CEOs, entrepreneurs, and other high-net-worth individuals with complex needs. We have experience working with issues that are important to corporate executives and entrepreneurs who have experienced a liquidity event such as an IPO, recapitalization, merger, or sale of their business. Our firm guides business owners and executives through the process of understanding their compensation packages and thinking strategically about liquidity events.
THE CALLAN capital EXPERIENCE
Callan Capital provides a boutique family office experience. Our first step is to get to know your family dynamics, your risk tolerance, and your goals for growing and preserving wealth. We work with you to create strategies that are tailored to your needs and draw on a variety of resources to achieve success. Our team meets regularly with our clients to make adjustments and evaluate their needs as their families and financial conditions change over time.
WE WORK FOR YOU
With our wealth management experience, we know how to navigate the complicated aspects of wealth management for high-net-worth families like yours. Our interests are aligned, and we serve as your family's Chief Financial Officer.  Our comprehensive planning experience is fueled by your values and goals, and our relentless desire to bring you complete peace of mind. 
OUR CULTURE
Our firm's culture is defined by our core values.  They are the standards by which we measure our performance and the guidelines by which we conduct ourselves as professionals and people.  A great culture is one that embraces continuous improvement, with an emphasis on new perspectives, ideas, and methodologies, as well as mentorship and coaching that motivates team members to grow within the organization.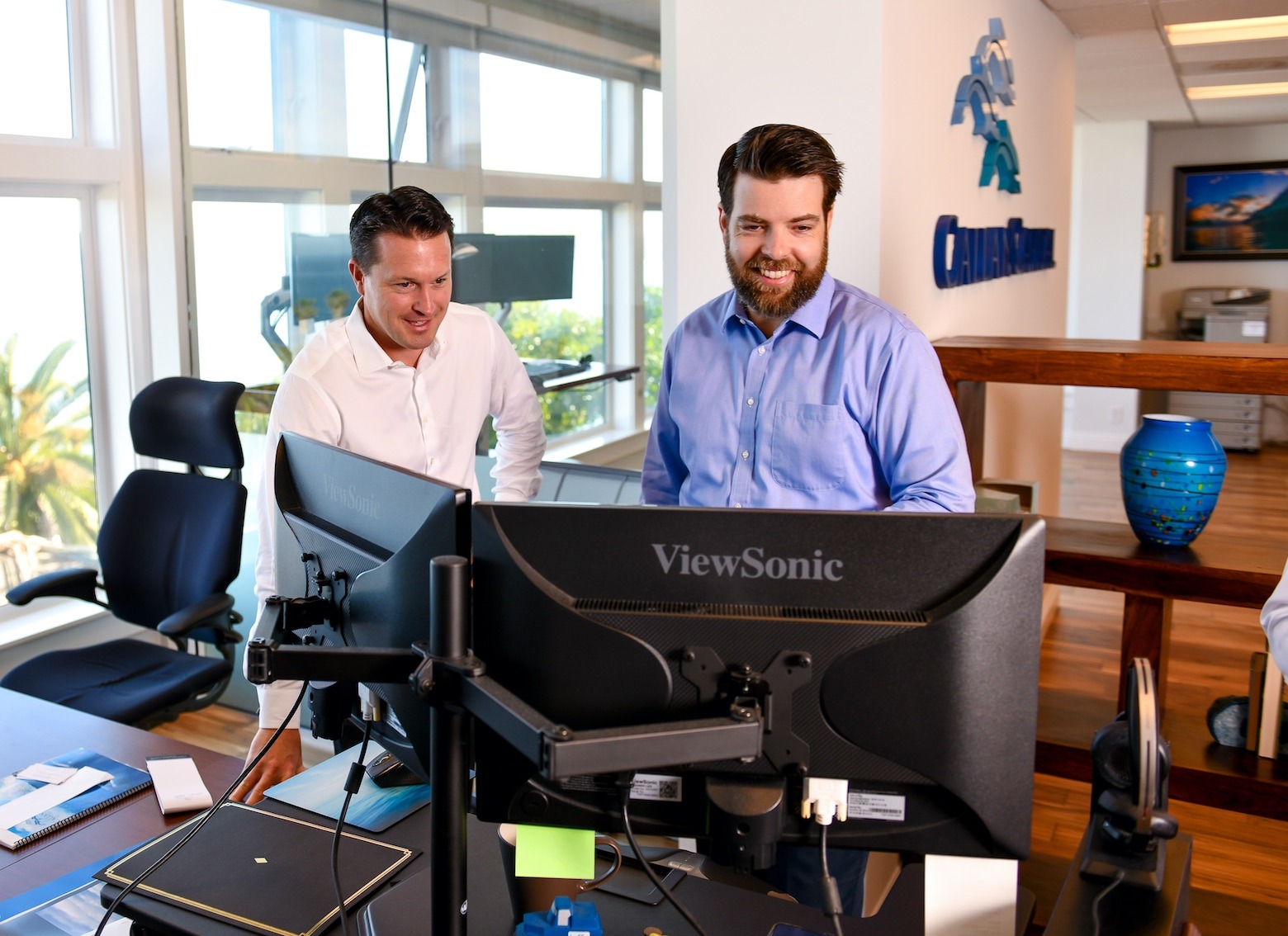 The values at Callan Capital include investing in our local community, a healthy work-life balance, grit and maintaining an open culture. These values fuel the team to bring excellence to clients every day.
Let our experienced team manage your wealth so you can get back to what's really important — enjoying your life.