LET OUR TEAM BRING CLARITY, DIRECTION AND PEACE OF MIND TO THE FINANCIAL DECISIONS YOU MAKE EVERY DAY.

An Investment Approach Based on Economic Theory and Grounded in Research
Our investment management philosophy centers on building highly diversified portfolios driven by knowledge and discipline, performance and tax efficiency.
We work to structure broadly diversified portfolios that emphasize the dimensions of higher expected returns, while addressing the tradeoffs that arise when executing portfolios. Our portfolio managers and traders seek to balance costs against expected returns and diversification. We work for the slightest expected gain, as every incremental improvement can add up over time.
We believe asset allocation through a well-diversified portfolio is the primary driver to success. We use relatively low-cost passive strategies that allow us to be sensitive to expenses and taxes. We believe wealth is created through successful participation in the global markets, not speculation. The mission of Callan Capital is to deliver superior risk-adjusted performance and enhanced returns through tactical, model-driven portfolio design
Executive Benefit Planning
Employer benefits can represent a significant portion of corporate executives' net worth and financial security. A comprehensive approach to financial, tax and estate planning has many benefits for the employer and employee. Most importantly, a financial plan is a tool that can help executives understand and navigate the benefits their firm provides. Included in the suite of executive services are pre-IPO planning, 10b5-1 planning, rule 144 and section 16 review, executive stock option planning, and concentrated equity strategies.
Tax Planning
Whether you are selling a business, looking for a strategy for stock options, or attempting to lessen estate taxes, Callan Capital has the resources to help develop and implement a strategy designed to minimize unnecessary taxes. We will coordinate with your existing tax advisors and provide a single point of contact for tax planning needs.
Services include:
Multi-generational wealth transfer planning
Stock option planning
Coordination with tax and legal advisors
Tax-sensitive portfolio management and tracking
Philanthropic planning, including family foundations and charitable trusts
Basis tracking
Entity planning
ESTATE & TRUST PLANNING
We coordinate with your estate attorney and tax professional to help ensure you have a well-designed and executed estate plan that aims to meet your financial planning goals while minimizing taxes. We aim to help you wrap your arms around the legal and tax complexities of transferring wealth while bringing you peace of mind.
Services include:
Multi-generational wealth transfer
Philanthropic goals
Succession planning for family businesses
Providing for the surviving spouse
Estate tax reduction strategies
Estate tax calculations and cash flow projections
Review of estate planning documents
Family gifting strategies
PHILANTHROPIC PLANNING
You may have ambitious and complex objectives for charitable giving, like many of our clients. Our planning process helps identify your capacity for philanthropy. We start by helping to determine your charitable objectives and create a mission statement. Once a realistic set of objectives is outlined, we help create a carefully conceived strategic plan that focuses on your values and philanthropic goals.
Certain gift structures can include donor-advised funds, family foundations, charitable lead trusts, charitable remainder trusts and direct gifts. We focus on your entire wealth transfer strategy to help determine an appropriate plan and gifting structure.
RAISING FINANCIALLY RESPONSIBLE CHILDREN
Wealth can provide opportunities for our children, but it also comes with challenges and responsibilities. When it comes to how our children manage their finances, they take cues from us, so it's important we set our children up for success. By working with kids from an early age in nurturing an understanding of the value of money, engaged parents help them develop a future ability to manage it properly.
Callan Capital helps by laying a foundation of smart, time-tested financial beliefs, financial habits and financial information to make sure your kids are set on the path to financial freedom.
RISK MANAGEMENT
Management of risk is our core focus and strength. We have developed unique risk management tools that help navigate clients' investments — supporting the ongoing process of assessing risk to help maximize return and preserve wealth. Additionally, our risk review includes property, casualty, health and disability insurance, asset protection trusts, survivorship protection, and life insurance.
RETIREMENT CASH FLOW PROJECTION
Successful planning is much more than accumulating assets, it's about connecting your wealth with your values so that you can do what matters most to you. Our process helps you to clarify your financial decisions so that you can be confident that you are taking the critical steps necessary to accomplish your goals.
This process includes building a personal balance sheet, projecting retirement resources over time, linking your asset allocation to such projections and integrating your financial and estate plans. We also stress-test your retirement plan using a Monte Carlo simulation and run hypothetical "what-if" scenarios so that you can see all your options clearly.
As you engage in this collaborative process, we believe your confidence will increase knowing that you have considered a breadth of different potential scenarios and made choices that truly align your wealth with your values. Afterwards, regular updates of the plan will help ensure that you have a sense of your progress toward your goals and any important steps are taken as you continue to move forward.
PERSONALIZED FINANCIAL PORTAL
Take control of your financial world with our innovative technology suite:
Connect all of your accounts to see all of your financial data in one place
Track spending to know how much you are spending and where
Set budgets to help you reach your savings goals
Interactive charts and reports to provide detailed views of your investments and net worth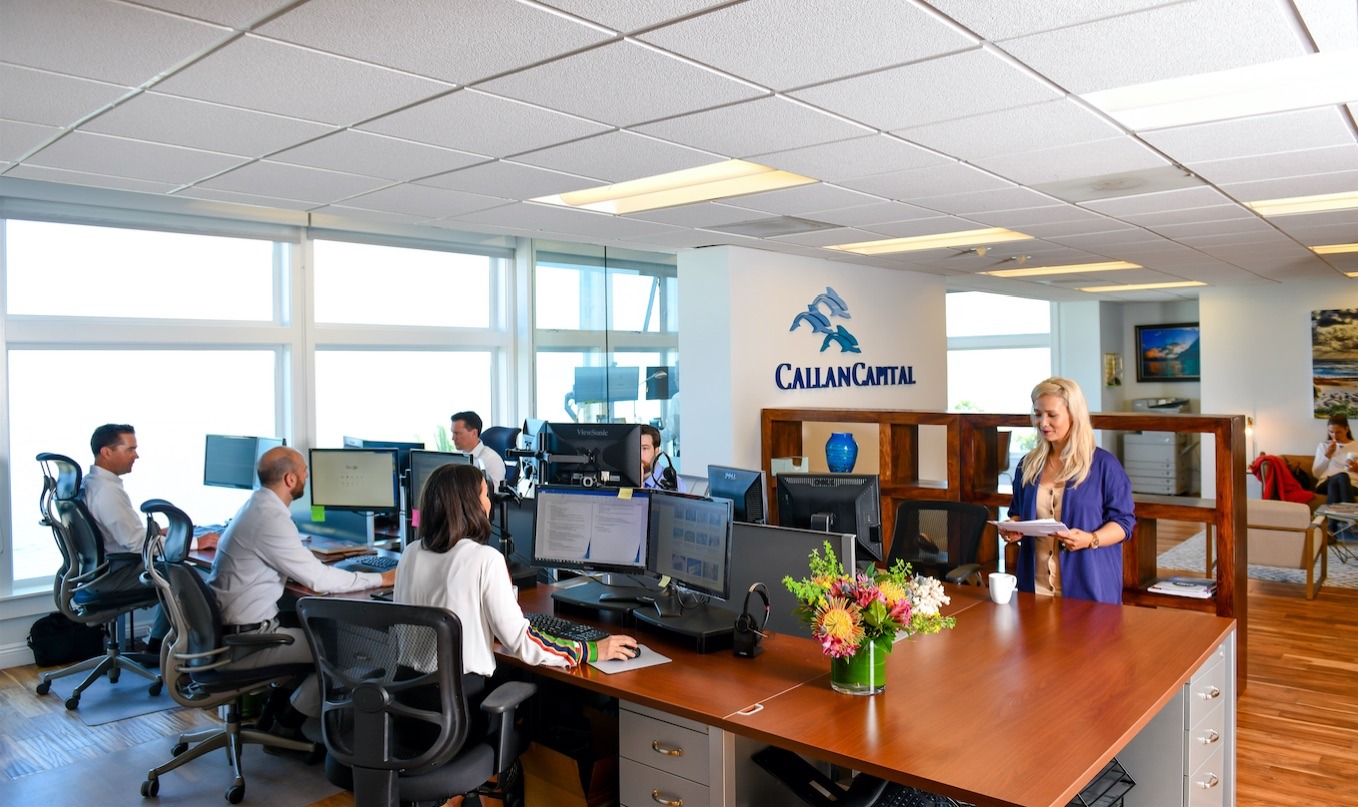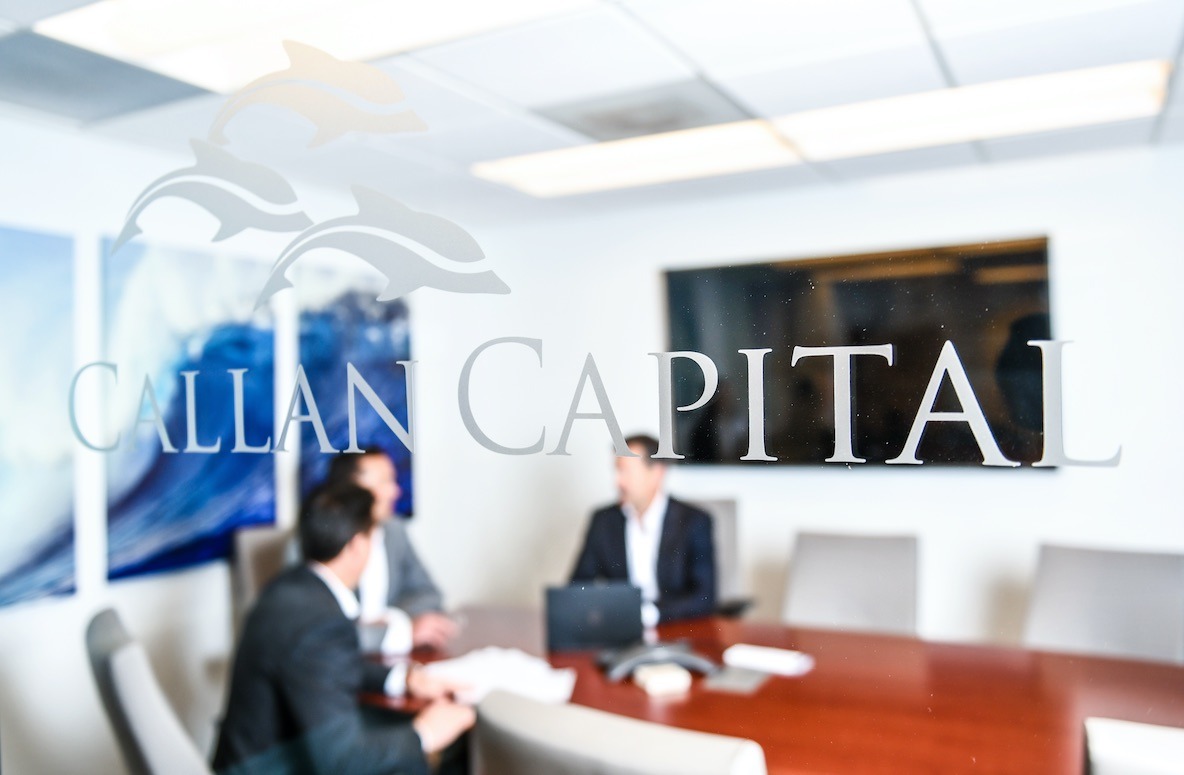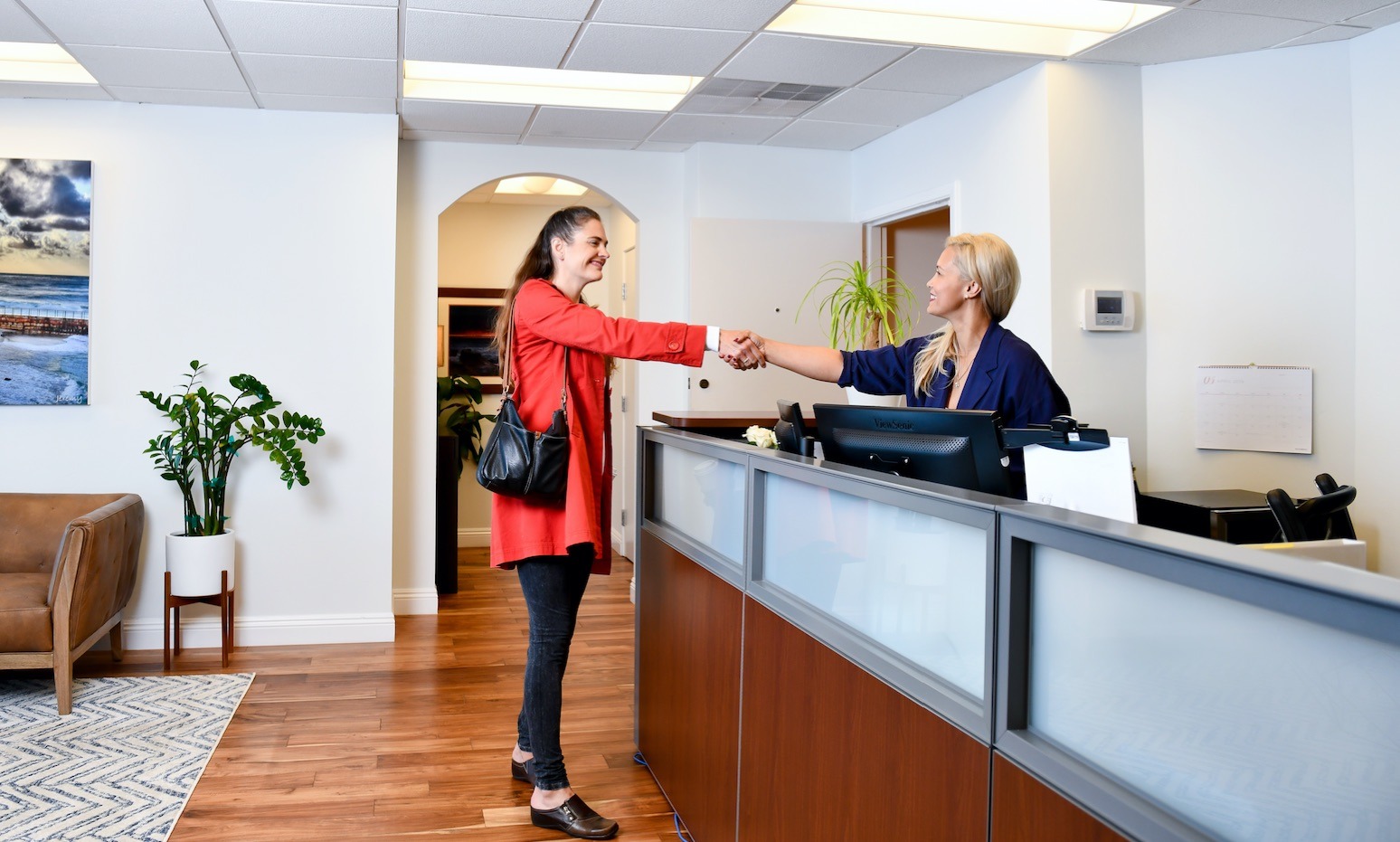 Disclaimer: *Callan Capital does not provide individual tax or legal advice, nor does it provide financing services. Clients should review planned financial transactions and wealth transfer strategies with their own tax and legal advisors. Callan Capital outsources to lending and financial institutions that directly provide our clients with, securities based financing, residential and commercial financing and cash management services. For more information, please refer to our most recent Form ADV Part 2A and our Form CRS which may be found at www.adviserinfo.sec.gov.